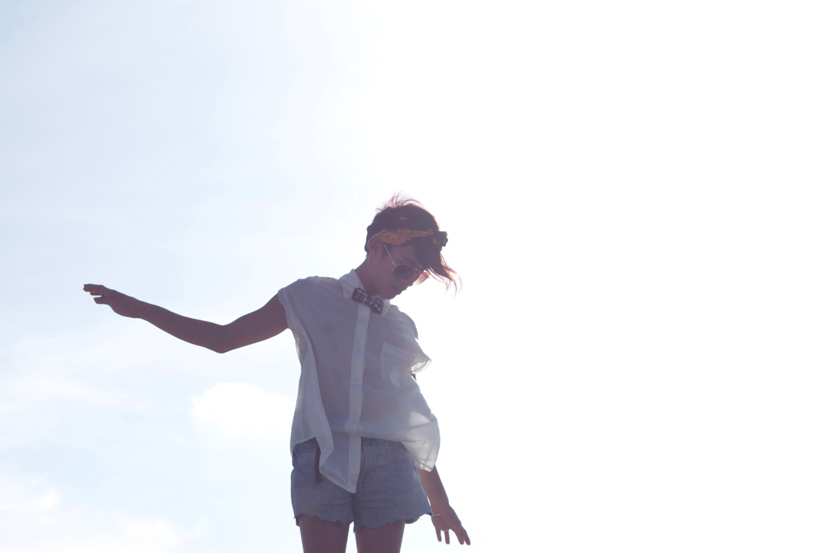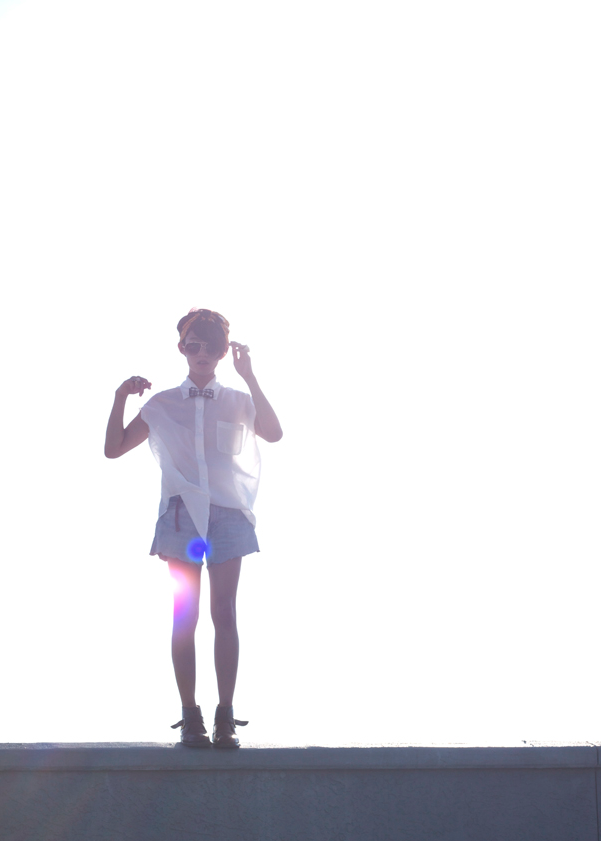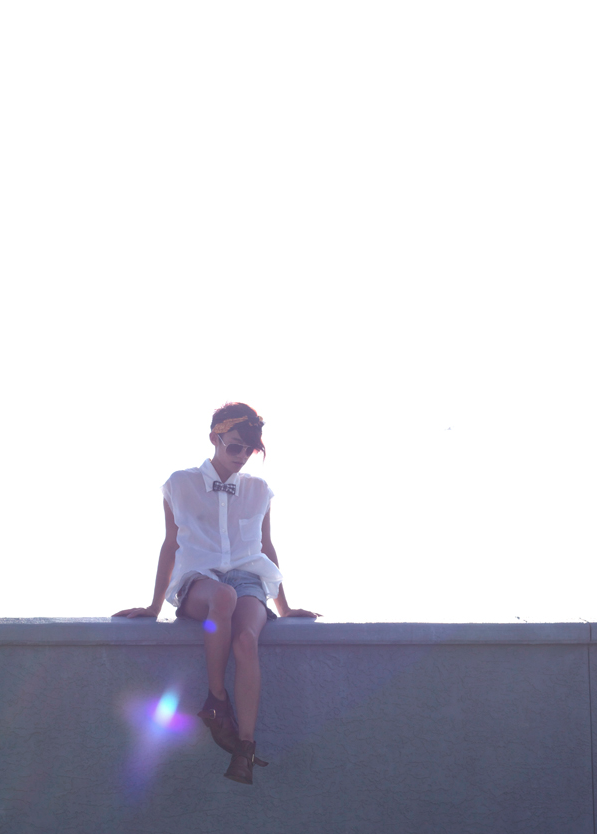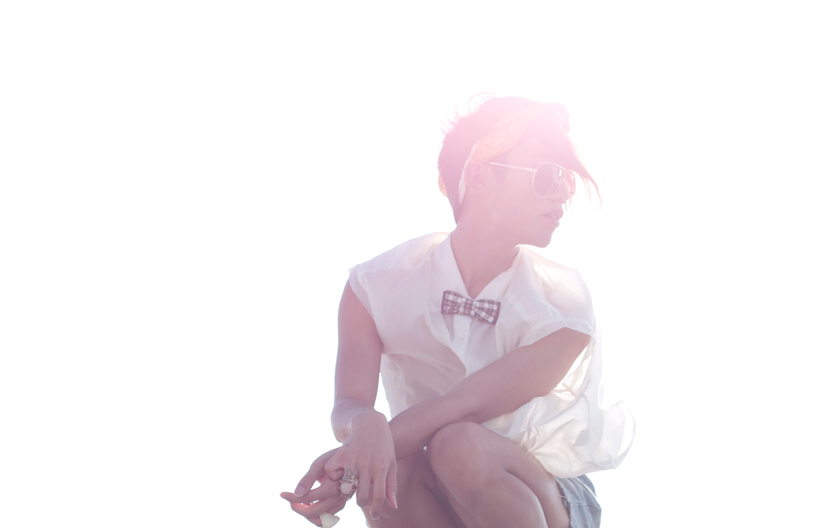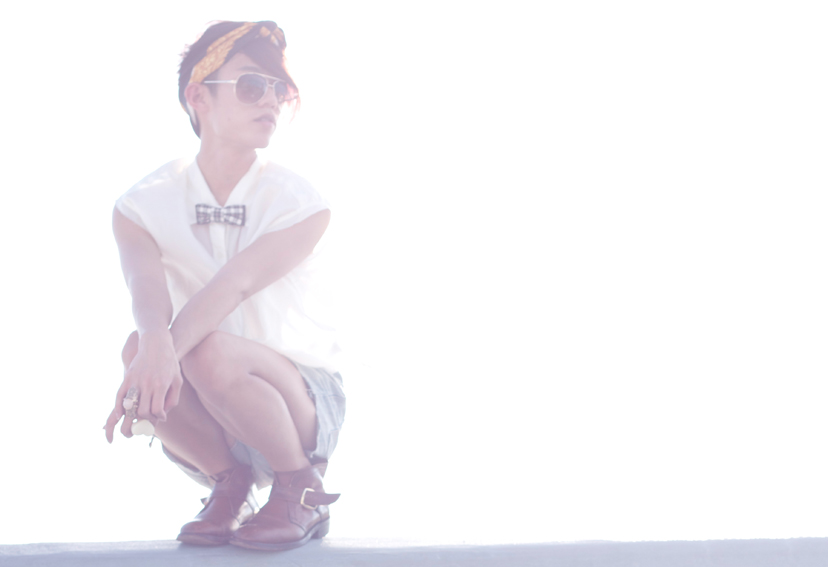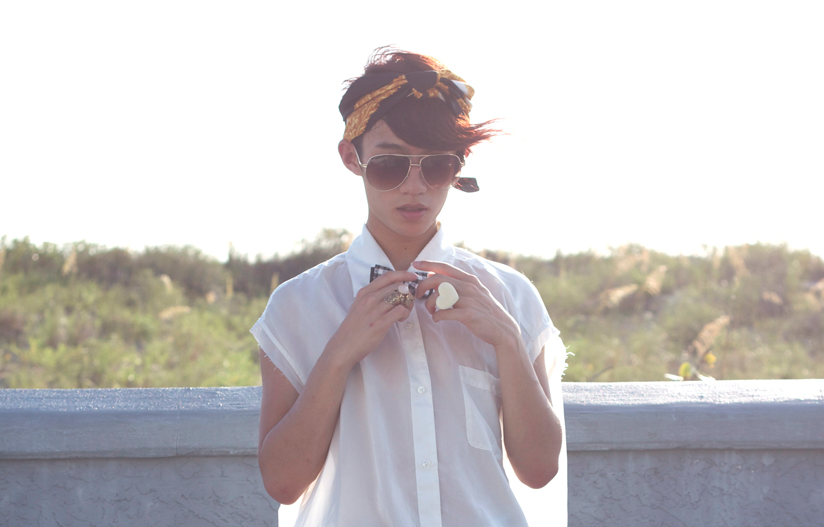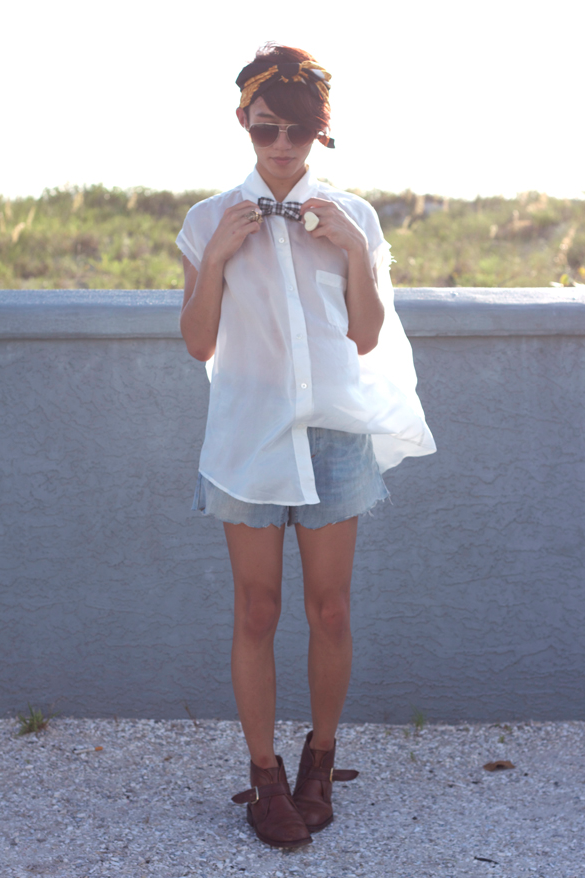 vintage scarf (turban) and bow-tie and boots. elizabeth and james blouse. diy scalloped shorts. h&m aviators. forever 21 heart ring. topshop ring.

I'm currently obsessed with Lady GaGa's "The Edge of Glory." This is the only song on the radio that doesn't install suicidal thoughts in my head because every other song is overplayed and extremely annoying. . . lets hope this song doesn't reach that stage. . . The radio is quite the expert at destroying and creating hatred towards a song.
On a brighter note, I had a job interview today and I'm hoping I get the position! I don't want to reveal too much yet because I'm a superstitious freak and I don't want to jinx it! :)
♥
feel free to follow me on
twitter
:)
ps. this is not what I wore to the interview :)
these were taken post-interview by my brother!