Hi everyone!
So I ordered a jumpsuit a few weeks ago and it finally arrived this past weekend and I love it!!!
I'm so happy with it! It was inexpensive as well! It's really versatile, so I think it was a good investment for my wardrobe.
I always get really nervous whenever I purchase clothes online because sometimes the clothes don't fit or the color is off, the pictures can be so misleading. Something always goes wrong. Hasn't it happened to you?!
But this time everything went smoothly and I'm extremely happy!
I also bought a super kawaii boater hat too but I will talk about that in a different post!
Rompers/jumpsuits are a huge spring/summer trend in Japan right now, especially floral ones!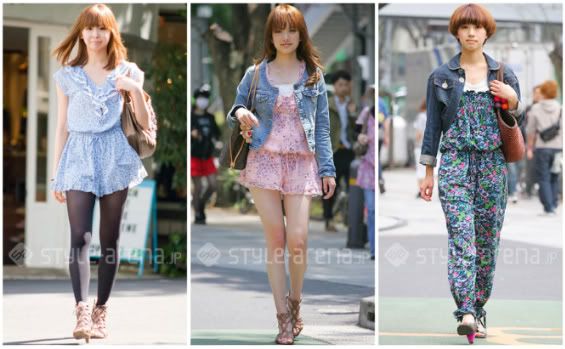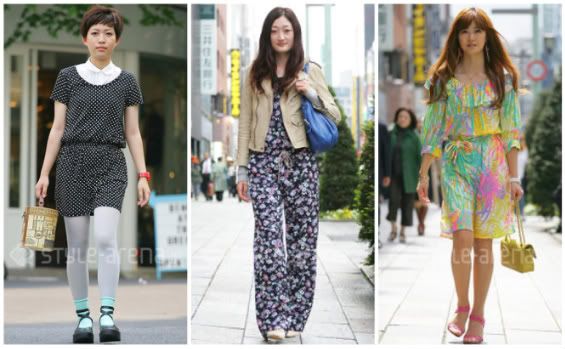 all photos from style-arena.jp (great site for Japanese street fashion)
Aren't they kawaii!?
They can be worn so many ways!
If you're a fan of this style I HIGHLY reccomend Japanese magazine
Vivi
. It's such an amazing magazine I LOVE IT! There is so many inspirational outfits in there, it's great! You can find it online on amazon or yesasia or my favorite bookstore, Kinokuniya (in NY). I have to thank my friend Ivy for introducing me to the magnificent magazine! check out her blog
here
.
Well anyways here is the jumpsuit I bought~~~! Yay!
So the jumpsuit is black and it has a lapel which is what attracted me to it. It's casual but you can still dress it up and wear it out to party or some kind of social gathering.
Hat: Ebay
T-shirt: Urban Outfitters
Shoes: Purplow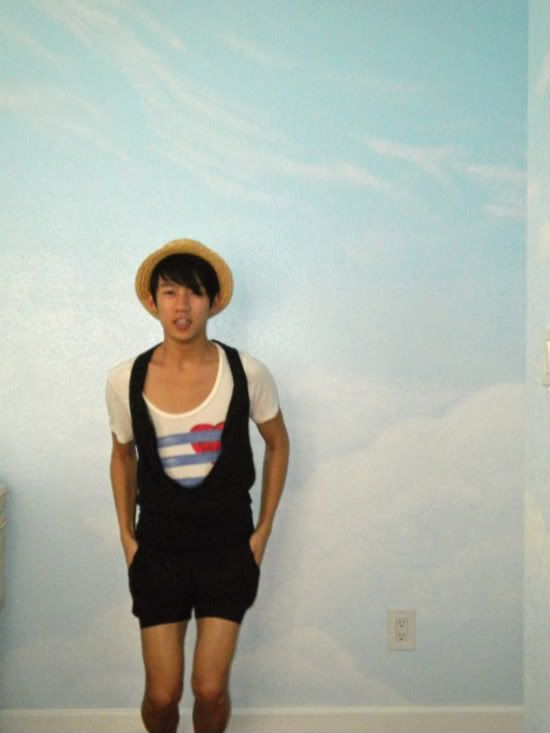 It's fabric is chiffon so it's lightweight, perfect for spring/summer!
Heehee I look constipated... but I still liked this photo!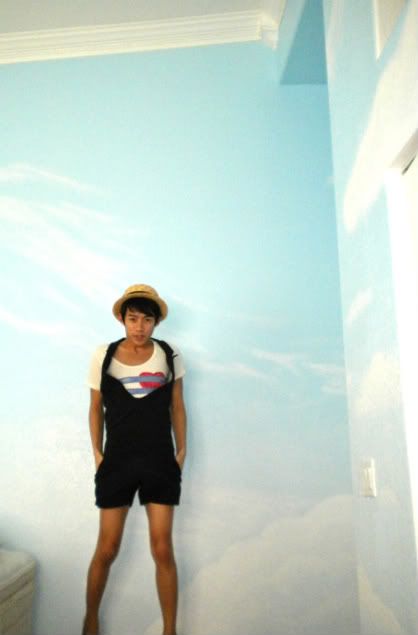 It also has an elastic waistband so you can place the waistband where ever you please.
Attempting to do jump photos but failing many times...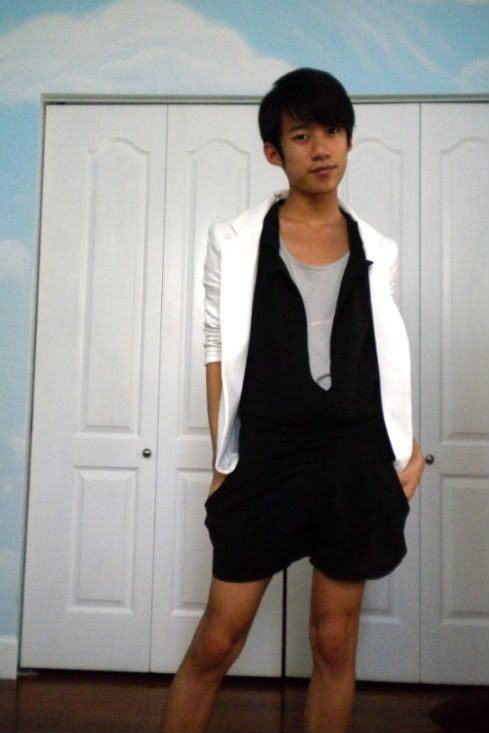 Another thing I love about this jumpsuit is that it's versatile and simple. You can have a casual day look transformed into a night look in seconds! Just throw on a blazer and you're ready to go!
Blazer: Urban Outfitters
Tank: Uniqlo
Shoes: Purplow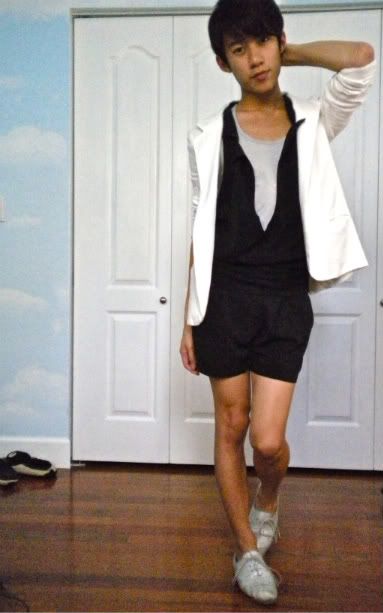 I purchased this jumpsuit from
asiaphillic.com
. This site has a lot of super kawaii inexpensive clothes, and they're all from Japan! My jumpsuit arrived earlier then expected, so I trust them! They also have a variety of rompers from floral to denim, super kawaii!!! Hurry and get your romper/jumpsuit before the summer ends! It's not too late!
So check it out and tell me if you bought anything! =)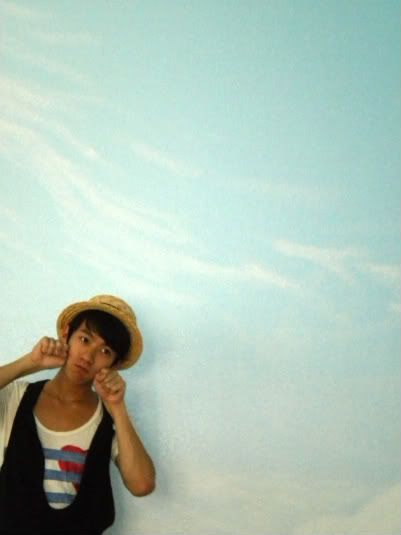 Bye Bye! =)
♥