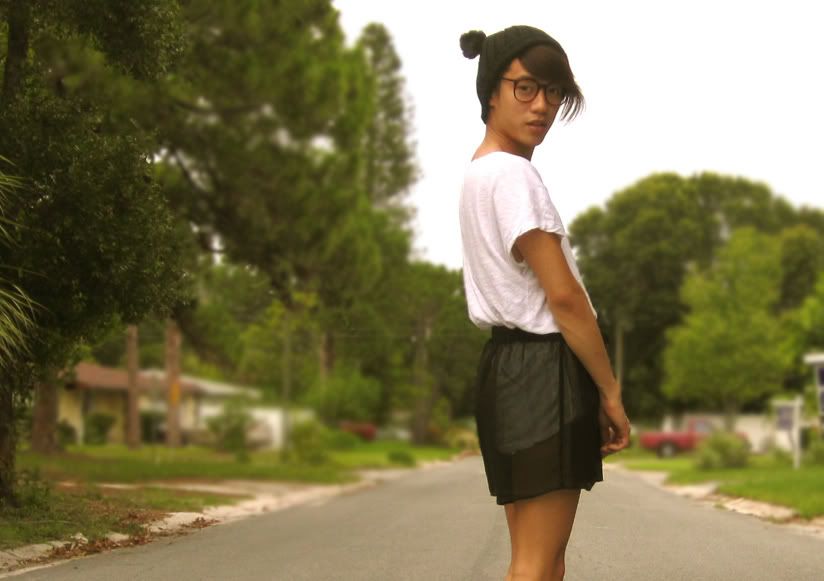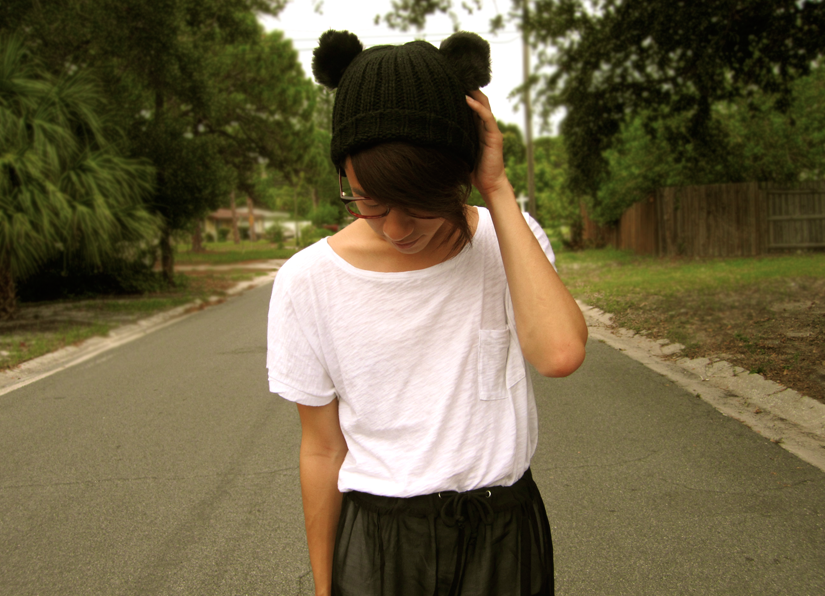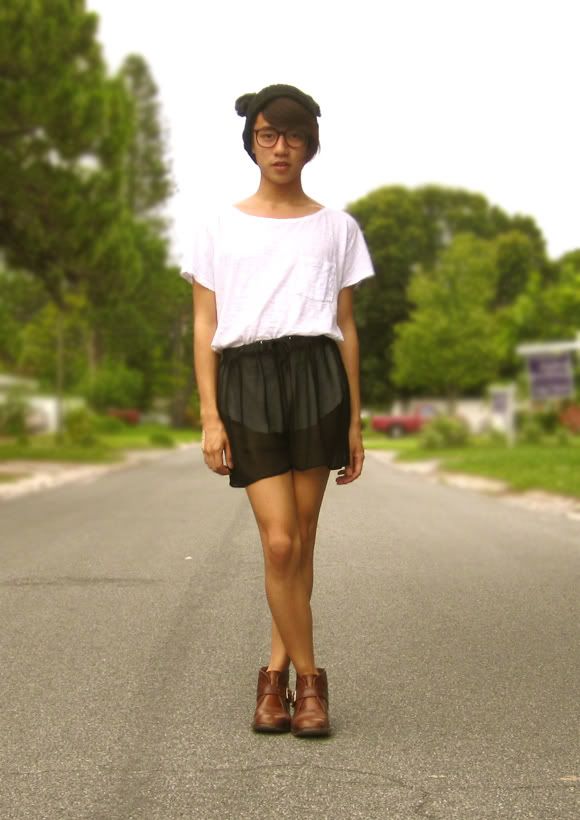 asos bear hat. h&m white tee. cheap monday chiffon shorts, vintage boots and glasses.
Oh sunday, how you always bring laziness upon me, and make me feel useless. However, today I went to the flea market but it ended unsuccessfully. The weather was just to unbearable! (I know I am wearing a beanie but it was to cute to not wear!) It was just way to hot and humid! Other than that I did absolutely nothing but sleep. Summer hibernation!
I am always wearing this white tee on my lazy days because it's just so easy to wear! I love the neckline and the weight of the fabric! Oh, and no worries I wore something underneath my shorts to hide any potential unwanted attention. . .if you know what I mean
I hope you all had a lovely Sunday!
feel free to follow me on
twitter
:)