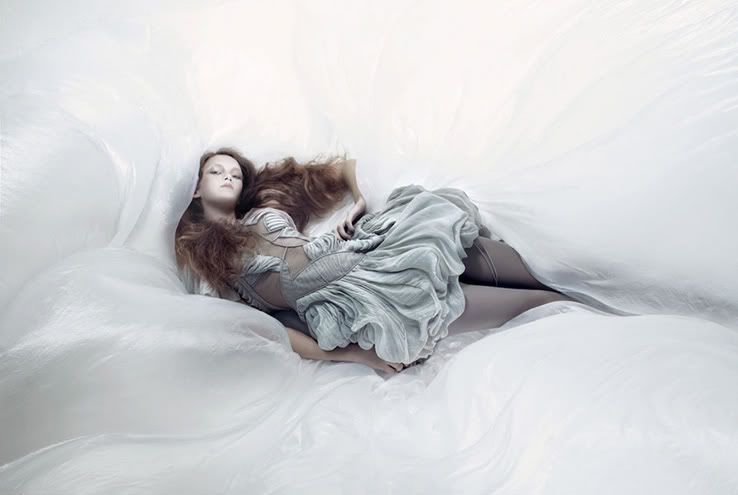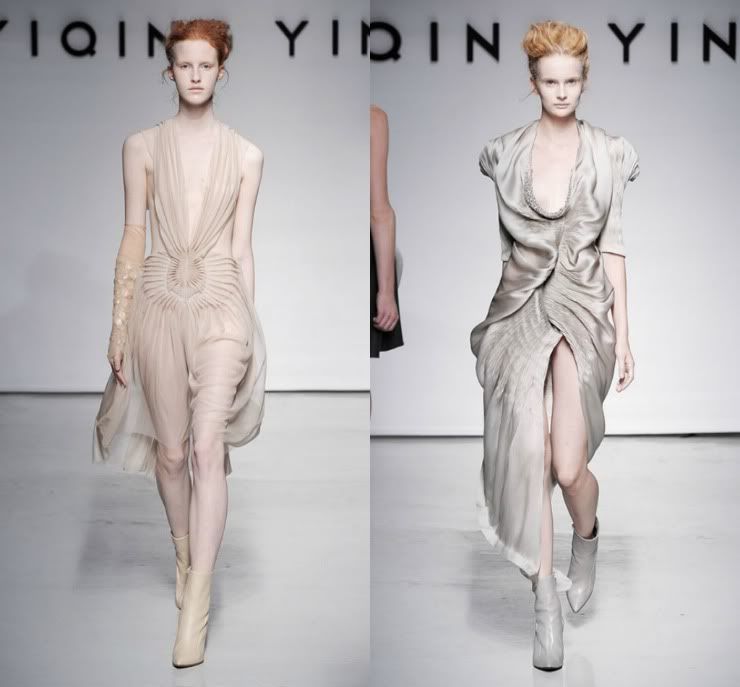 The SWAROVSKI Cinema Spot from Swarovski on Vimeo.
Yiqing Yin is an up and coming Haute Couture designer from Paris and is named one of the top 8 designers to watch by French Vogue. You can read more about her via her webpage
here
!
Her designs may not be commercial and appeal to the general public, but if you understand the construction of clothes and have a background of sewing, draping, flat pattern, etc, you will appreciate her work. Her craftsmanship is absolutely astonishing in the best way ever! Having a background in fashion design, I look at her work and think how is this possible?! Since it's Haute Couture, it's all done by hand! I personally am a huge fan of her designs. I find that they're strong yet soft. The contrast of dominance and vulnerability can be seen throughout her collections with the tightly grouped pleating, that in some cases eventually reach out into beautiful soft flares. The contrast is also seen in her color choices. Such as her plum colored dress with the oval smocking. The dress is structured with all the smocking but the silhouette and color give it a soft touch. Her technique is reminiscent of
Madame Grès
. There is just so much to say about her work! Yiqing Yin is flippin' amazing! She's definitely got me on edge towards her next collection!