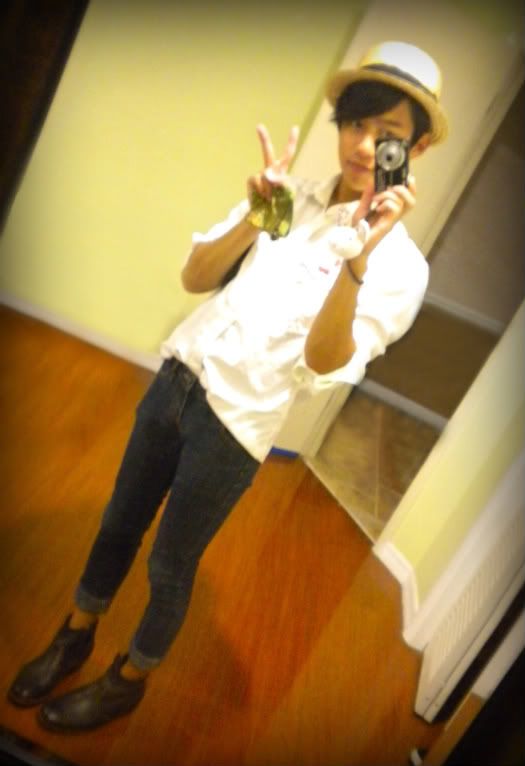 Hat - Vivi, Shirt - H&M, Jeans - Forever21, Shoes - vintage
I had my first Creme Brulee ever this past weekend and oh my goodness it was delicious! My family and I went to a Spanish restaurant called Ceviche and they served the food in small portions, they called it Tapas? I also tried snail that night and that was eh. . . ok. . .
It had a delicious chocolate shell! It's oozing heavenly goodness!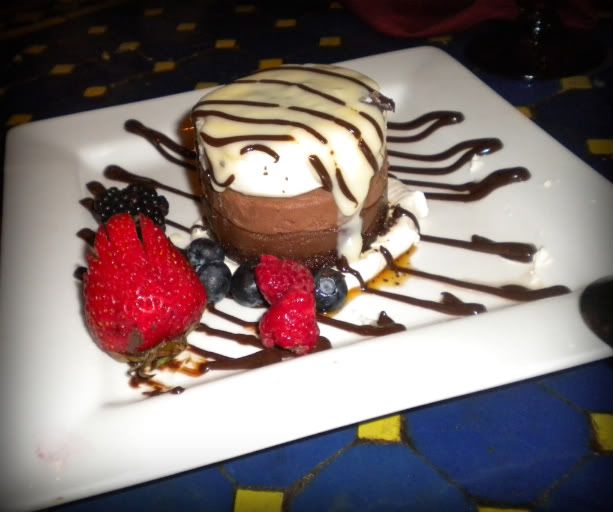 We had another desert! Three-layered mousse cake! Vanilla, chocolate, and dark chocolate! I thought it couldn't have gotten better but this was by far yummier than the creme brulee! sorry creme brulee but you're still yummy too!
I also did some vintage shopping earlier that day with my mom!
I will share my vintage finds soon!
Stay tuned! hehe