Hat - Vintage, Vest - H&M, Tank - Uniqlo, Pants - Uniqlo, Shoes - Vintage
Hi everyone!
So after 2 1/2 weeks of hosting and entertaining, my family and friends have officially left. Which means I can now finally relax and do absolutely nothing! At least until I go back to school!
So what are my plans for the time I have left?
- well I'm going to catch up on my Asian dramas (dramas ftw!) I am currently watching Hotaru No Hikari season 2 and I love it! It's very funny and cute! You have to start at the first season though! If you watch dramas def check this one out! watch it the first season
here
! You can also watch the second one on dramacrazy.net
- Beat Tales of Innocence on my nintendo DS! I love the Tales series, they're my favorite!
- I plan on sleeping A LOT cause I know I won't get much when I'm back in the city,
- Spend time with my family as much as I can, including my doggy Rikku because this will most likely be one of my last full summers with them!
- eat my mom's yummy home cooked Vietnamese food as much as I can! I will most likely be living on like cereal and instant noodles in my dorm suite. . . lovely
Any big plans before your summer ends?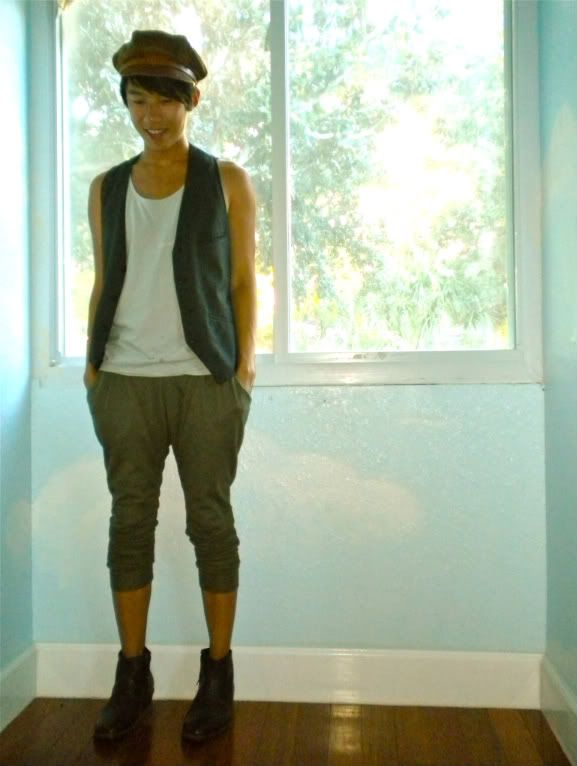 I love the Olive color of these pants!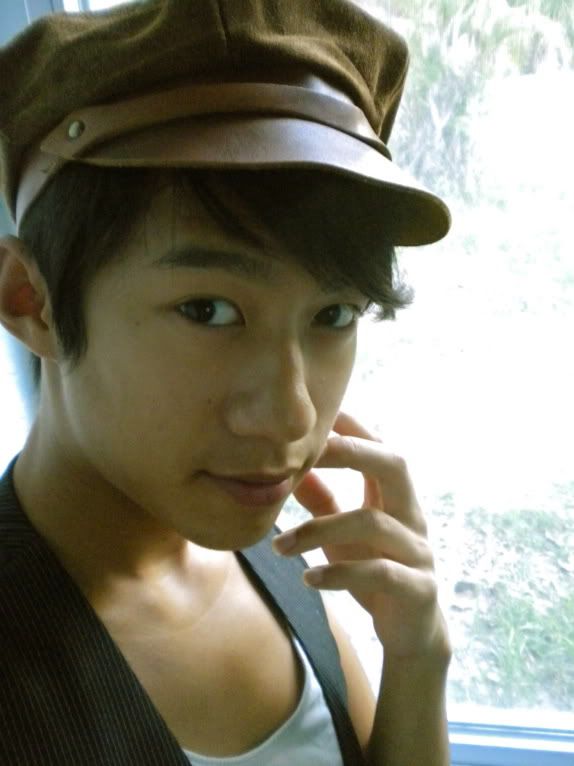 I recently went vintage shopping with my mom for the first time. My mom found this hat; I'm still a little skeptical about it. Maybe It will grow on me but my mom said it looked cute so I just bought it. . .well my mom bought it =)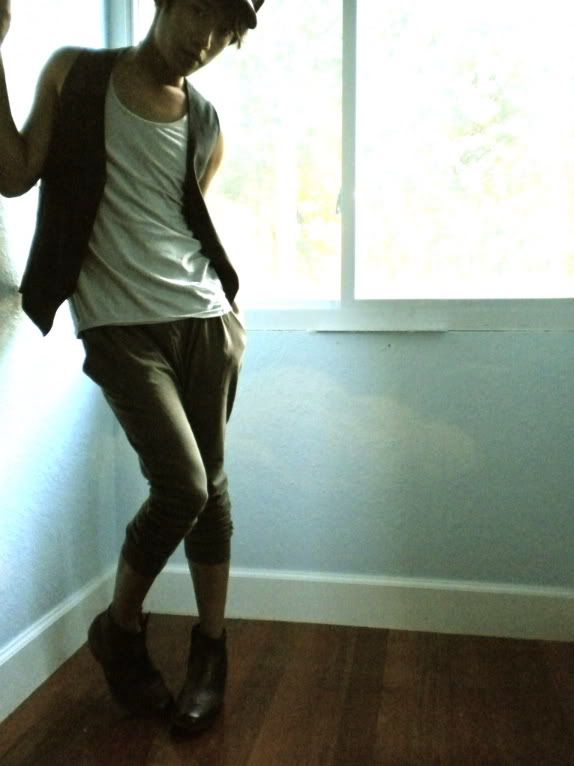 I seriously can't get over the fact that I got so tan. . . I'm so sad, it is harder to wear clothes when you're tan.
Enjoying my delicious grass jelly drink! You guys have to try it if you haven't already! You can find it in most asian supermarkets, more likely in Chinese/Vietnamese markets.