Double post for today!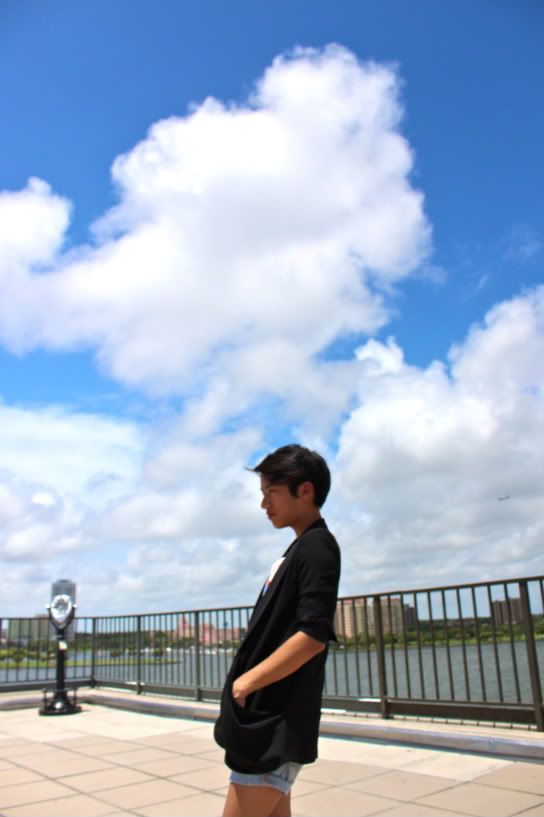 Blazer - Express, T-shirt - Urban Outfitters, Shorts - American Eagle, Shoes - Purplow
Don't you just love the sensation of a cool breeze gently sweeping your body on a warm day? It's so perfect! It reminds me of my old home in Pennsylvania during the spring time. When the weather wasn't dysfunctional as it is now. We would open the windows and the soft breeze would just envelop the house. Oh how I miss those days! Don't you wish you could relive just one moment from the past? What memory would you wish to relive again?
But anyways, sorry for the mini hiatus, for I've been busy with summer classes. Which I just finished today! Yay!
Oh and by the way remember when I said I was working on my persuasive essay on why gay marriage should be allowed? Well I got a 97 on it! I'm so happy! hehe. I'm glad people today are becoming more open towards others differences. Progress is being made but there's still a long way to go. Let's all work together shall we?
These pictures were taken on the rooftop of a pier in St. Pete. I thought this was a perfect opportunity for pictures, as there was the cool breeze and it was a beautiful day!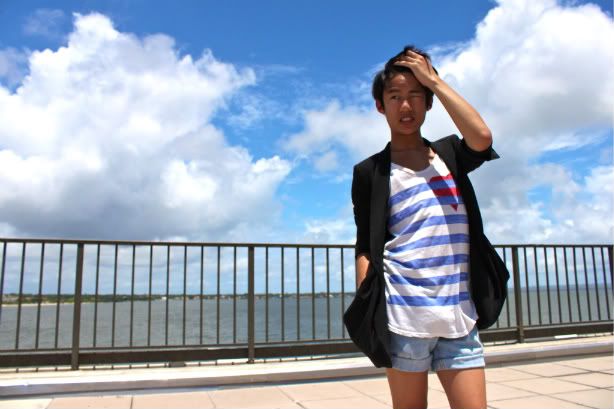 It was so bright, but it was such a beautiful view!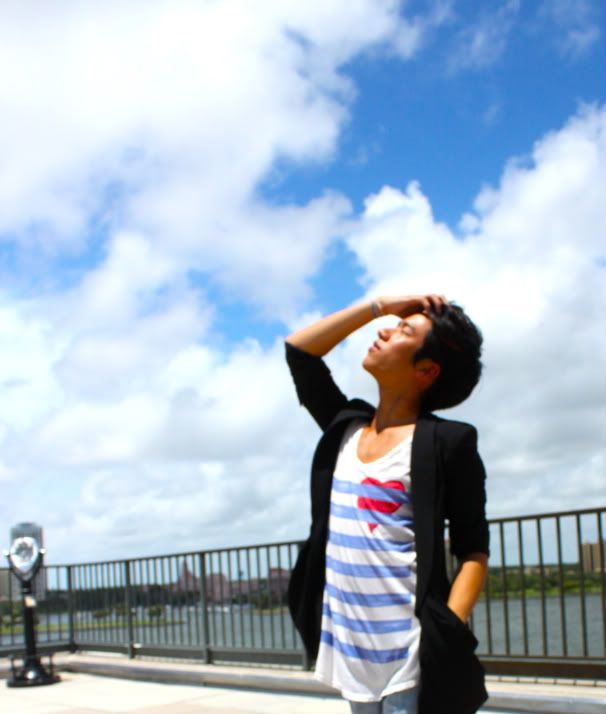 Producing vitamin D! Don't forget to apply sunscreen!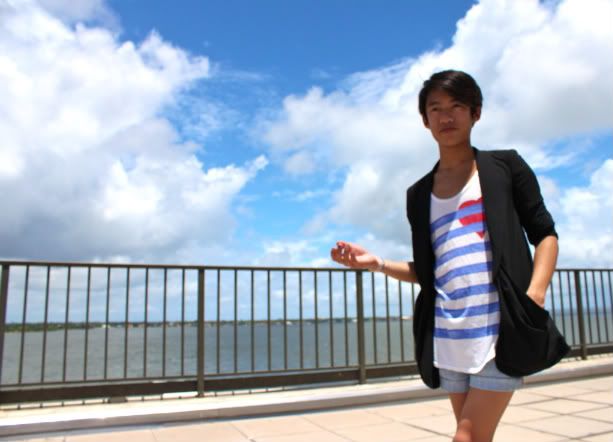 I love love love this blazer which I recently bought. It's from Express. I usually don't buy clothes from there but I saw this and was infatuated by the draped pockets and simplicity of it. I was also looking for a cute black blazer, and this one was perfect! And of course since it's black, it's super versatile. I got my money's worth!