Sun showers! do you know what they are? hehe
It is when it rains outside but the sky is still clear! Well I don't know if sun showers is the correct term but it makes sense right? I love sun showers because they don't occur everywhere, they usually tend to appear in more. . . tropical areas. That's why they're so special! You have to be in certain places to experience them! I always anticipate if a rainbow will appear, or even better a DOUBLE RAINBOW!! I've never seen a double rainbow before. I wonder if my reaction will be the same as the double rainbow guy. . . for those of you that have no clue what I'm talking about please watch this
video
!
Oh and what other way to make sun showers even more special? Macaroni and cheese! Yum!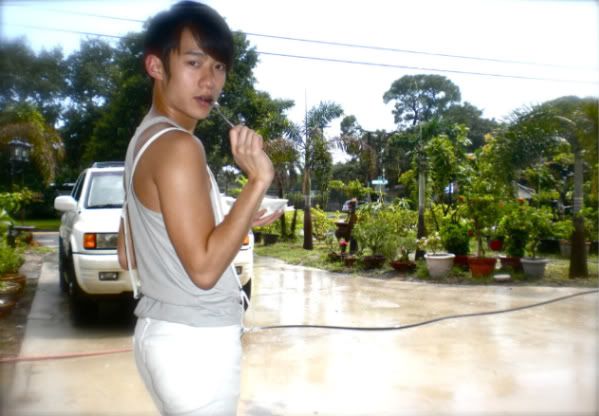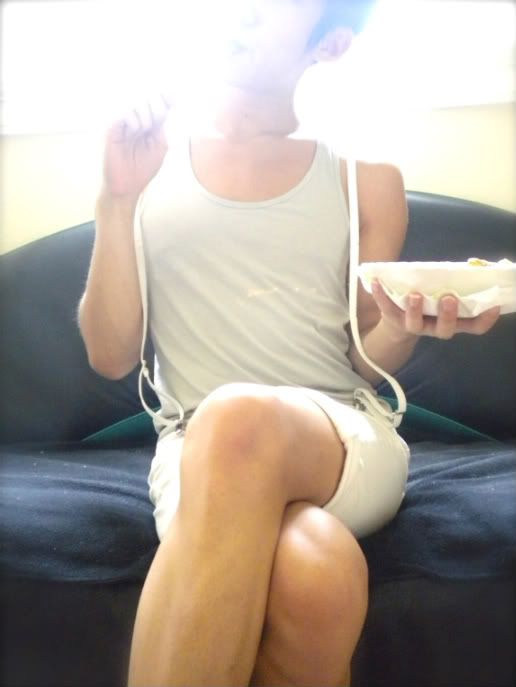 Sorry everyone, I meant to take a picture of my mac & cheese but it was so yummy that I forgot! Than when I remembered it was all gone T-T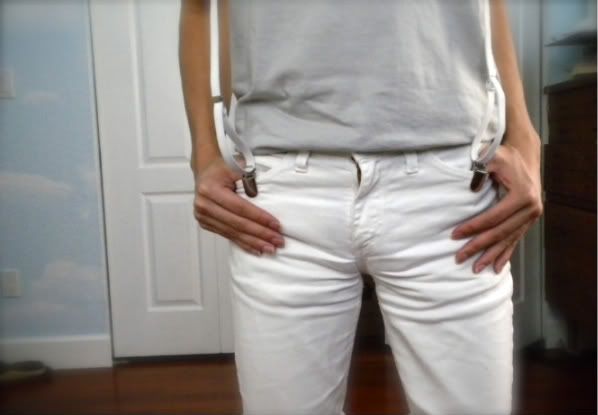 I also wore suspenders that day as well. I just wanted to show one of many different ways to wear them! You don't have to wear suspenders the typical traditional way! Be creative!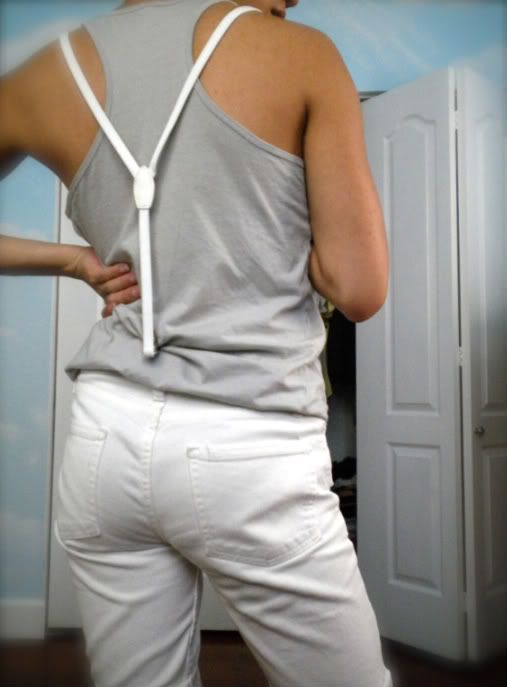 I tucked my tank in just at the ends and just let the excess hang loosely.
I wish my butt was a bit plumper. . . I need to eat more mac & cheese!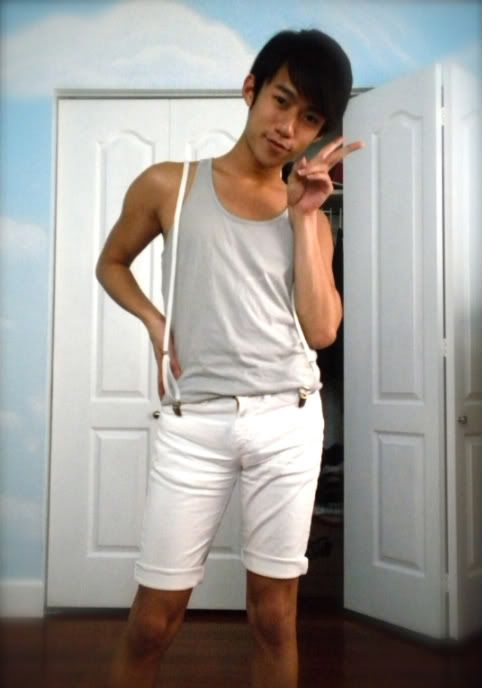 Tank - Uniqlo, Suspenders - H&M, Shorts - American Apparel (cut an old pair of pants from there)
Ok well I'm going to go write my persuasion paper on How I think Gay Marriage should be allowed! Equal rights!
♥