So Fashion's night out was last night!
Who went!?
Here is my highlight of the night! hehe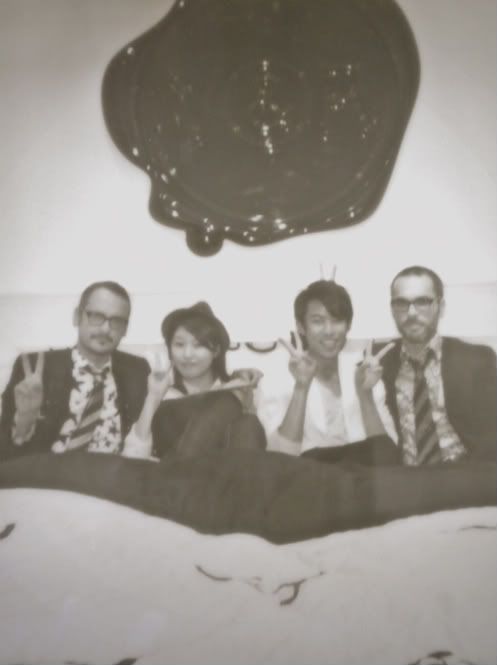 my friend Jinney and I had them do the typical Asian peace-sign pose and I don't know if you guys can see but Rolf actually did bunny ears on me! hehe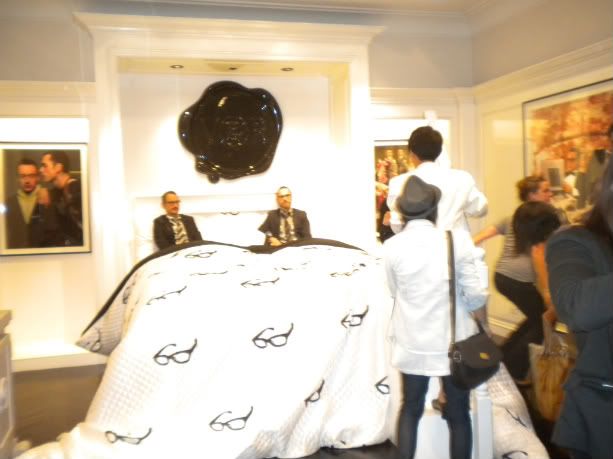 Getting in bed with Viktor & Rolf!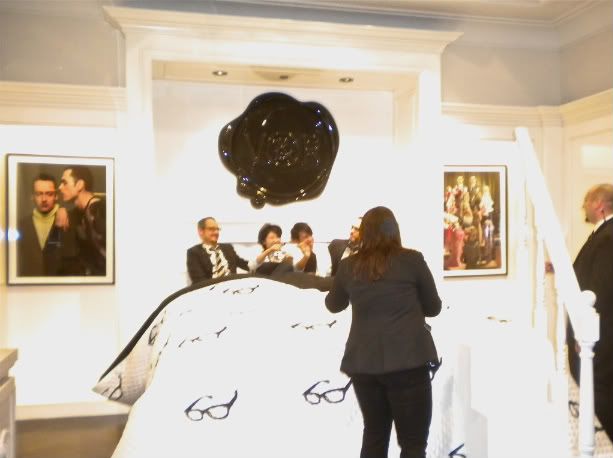 The line was so long but it was so worth it! We also got free tote bags with the Viktor & Rolf glasses print on it. Yay free goodies! Oh and you can't forget about free Champagne!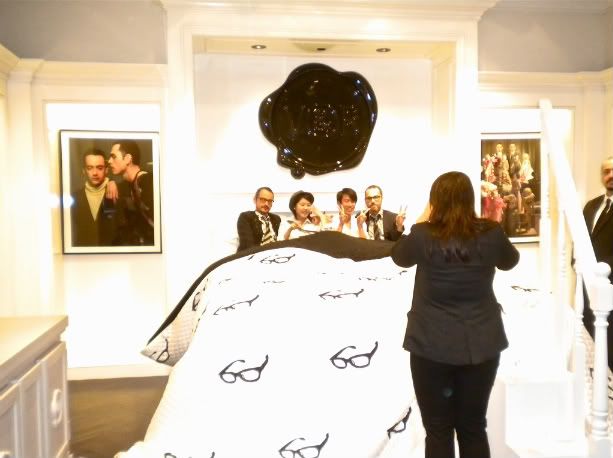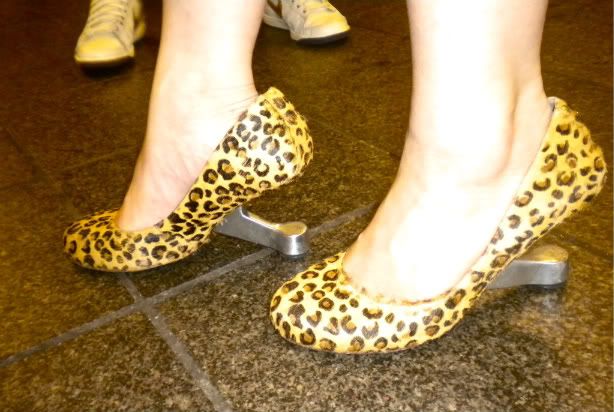 Oh and aren't my friends heels neat?!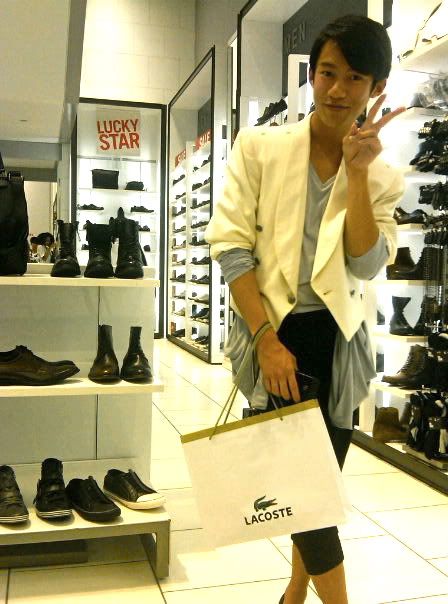 Vintage Jacket, Uniqlo Vest, Shirt, and pants.
I'm really upset that I didn't get to see Grace Coddington and Michelle Phan!
What were your highlights of the night?! Did you guys buy anything?
I just bought a new pair of shoes and the Fashion's Night Out T-shirt!