MV Ai Otsuka - I love XXX
Uploaded by dingdingue. - Watch more music videos, in HD!
I love. . .
my family & friends♥
creampuffs♥
Hello Kitty♥
walks♥
Fashion♥
and of course all of my readers!!!!!! I'm so thankful to you all! ♥ ♥hehe
this is dedicated to you all!!
(isn't this video super cute?!) I love it.
and I am super sorry that I have not been updating as often! School is keeping me super super busy~!!!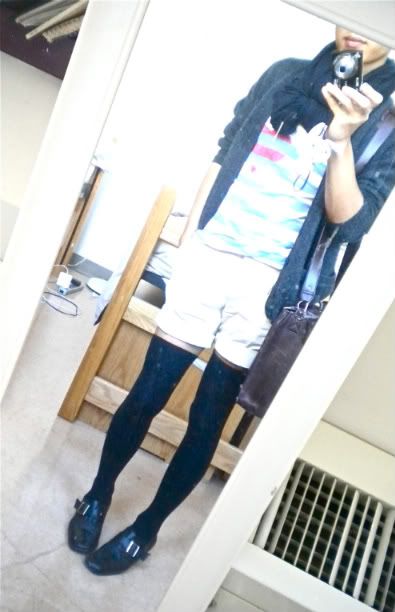 I am obsessed with thigh-high socks this season! It's a must! check out my lovely friend Meiki's post on thigh-highs -
Tied Up In a Bow
.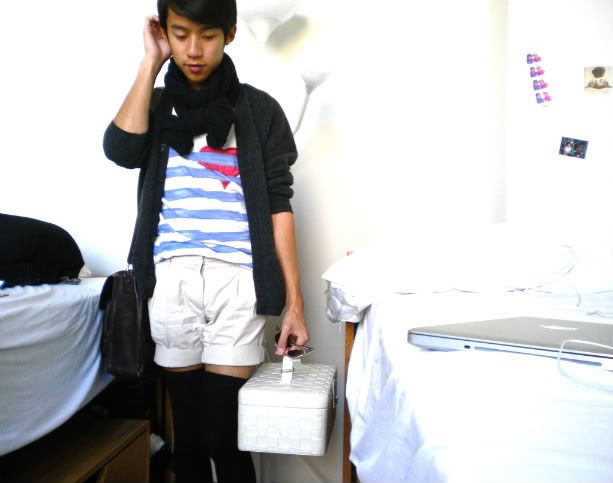 Uniqlo Cardigan, American Apparel Scarf, Urban Outfitters T-shirt, H&M Shorts, Topshop Thigh-high socks and Bag. The make-up box is my tool box!
What do you guys love the most?!
♥