So I had quite a "star" filled evening a few days ago. =)
A friend and I went to Cafeteria (best mac & cheese ever!) in the early AM after a nice bar stop and were we in for a surprise! A good one of course!
I saw the
Wonder Girls
! Well two of them, Hye Lim and Yubin! Unfortunately we couldn't take pictures with them due to "company policy" blah blah blah but we did get an autograph! We forgot to ask Hye Lim for one. . . oopsy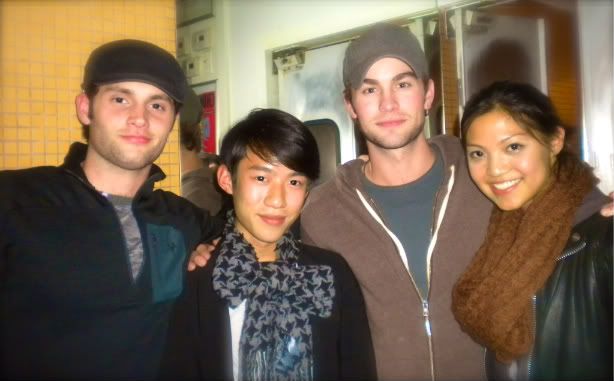 Meet my two boyfriends, that's right TWO! Penn Badgley and Chace Crawford from Gossip Girl (GG)! And I thought the night couldn't have gotten better! They were only a table away from us! Insane. Look Chace is so into me! He's touching my shoulder! ; )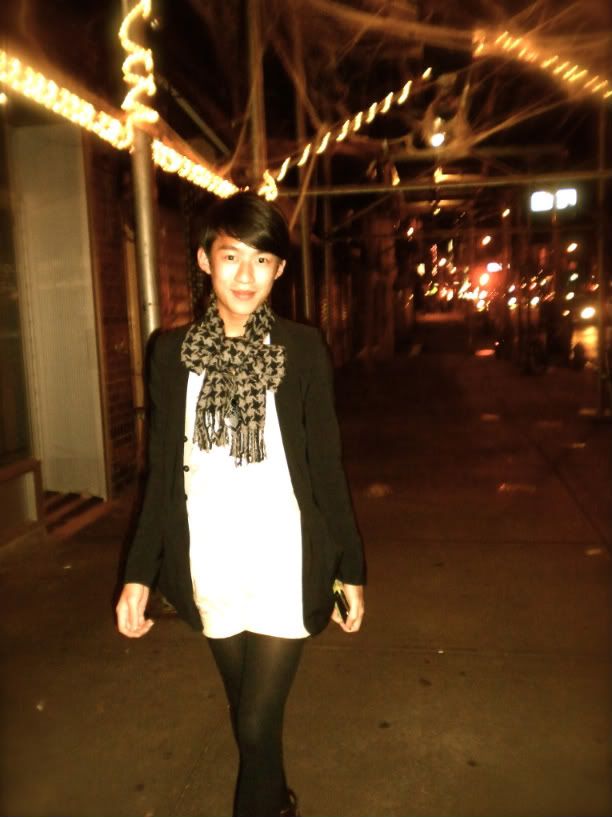 Walking home along Fashion Ave (7th Ave) after a lovely night!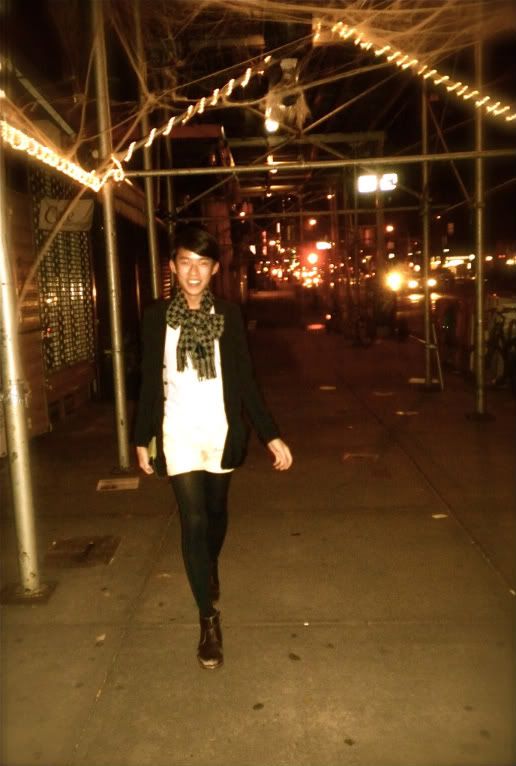 Express Blazer, Uniqlo Cardigan and Shirt, H&M shorts, Vintage Boots
Jealous? Chace is MINE!
♥