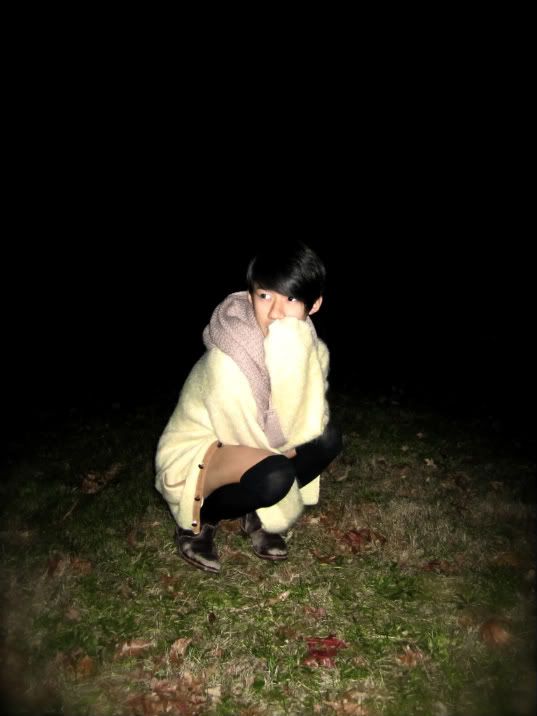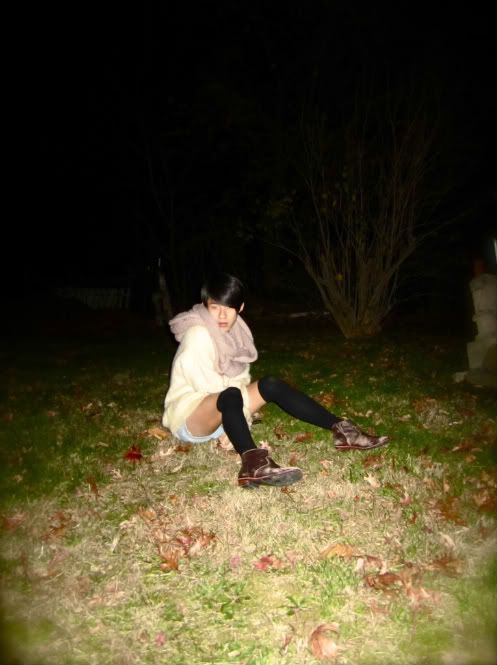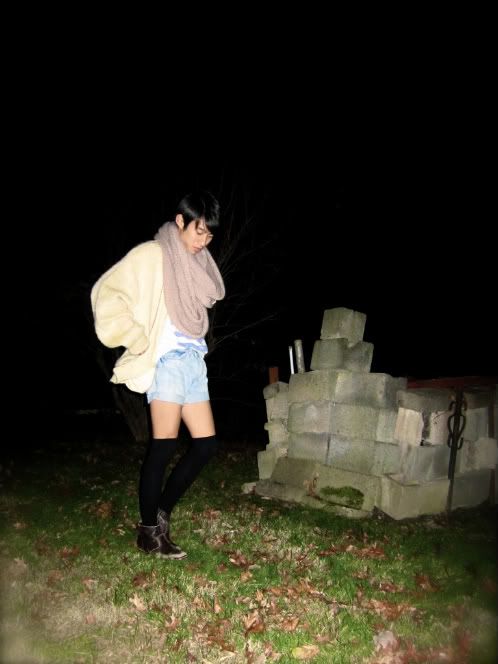 Vintage Cardigan, Urban Outiffters T-shirt, American Eagle Shorts, Uniqlo Thigh-Highs, Vintage boots
I recently got this vintage cardigan this past summer but I just haven't found the perfect time/weather to wear it yet! I love it, it makes me feel like a lamb every time I wear it! Nice and fluffy!
So I am currently on thanksgiving break. Thank goodness! It is much needed! As much as I love the city it is nice to get away every once in a while! Although I'm starting to miss it already! Just not the school work. . .ew.
Happy Thanksgiving by the way! If you don't celebrate thanksgiving have a lovely evening/day!
I'm so stuffed right now! Food coma. . .!
♥
My co-workers at my internship call me lamby =)