At least for me it is!
I would die if I had this book! Too bad the cheapest one I could find costs hmmmm. . . only a disgusting price of $1395! Insane. That is just how amazing Grace Coddington is!
Hopefully in the future!
Now I don't really need anything for Christmas, as long as I am with my family I am perfectly happy!
But these are some things that would be nice to receive! =)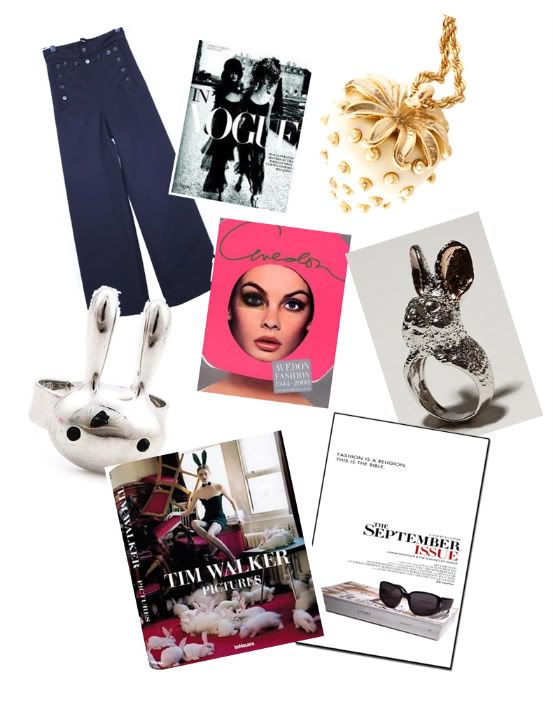 1. Vintage sailor pants *
8. The September Issue Film
What is on your Christmas list?!
ps. Sorry for not updating very often this month. This month has been absolutely crazy with finals and final projects. I seriously have had no social life for the past month and a half. I am a walking zombie right now! Almost done! I need winter break!
♥