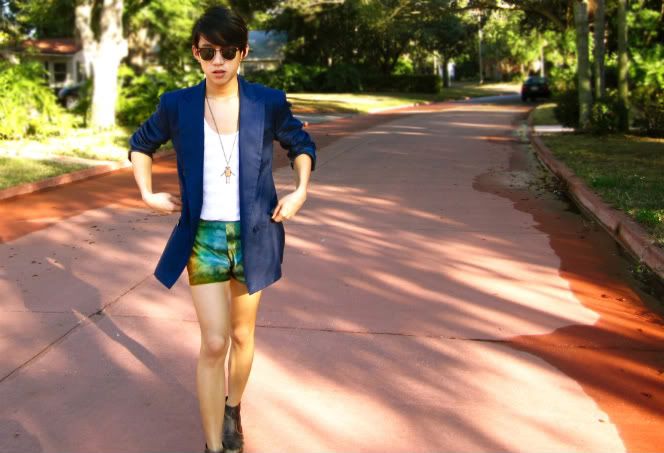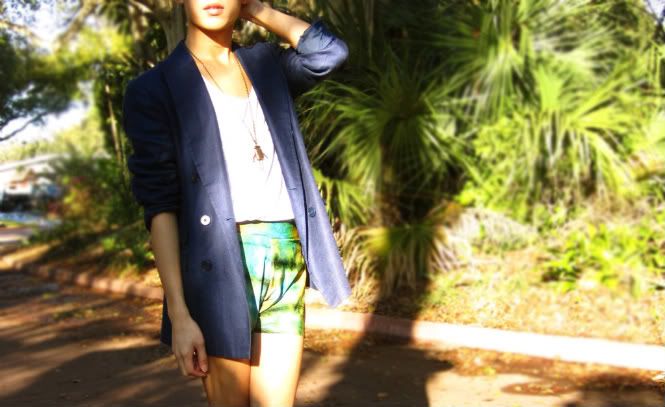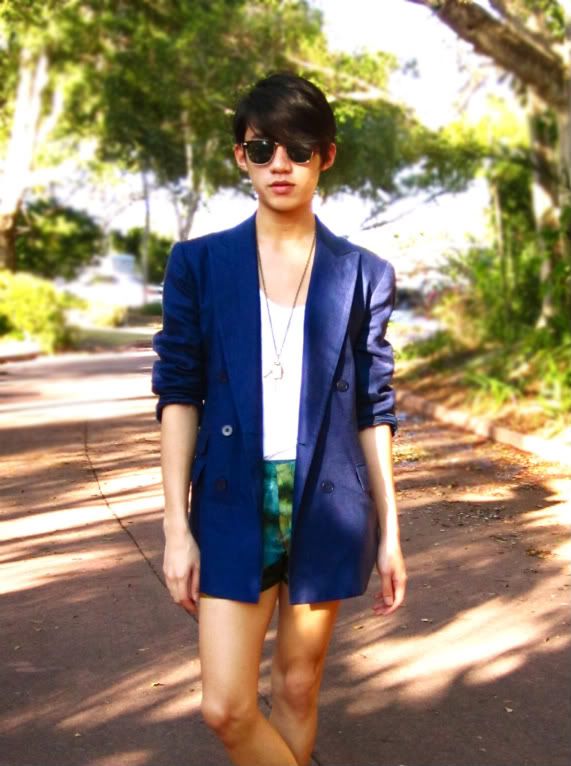 Vintage Ralph Lauren Blazer, American Apparel Tank, Old Dance Pants, Vintage Boots, Urban Outfitters Sunglasses, Asos Robot Necklace.
So I don't know if you lovelies have noticed but I am not a big print person. I really love prints but I am usually attracted to more simple and neutral garments. Which causes me to overlook printed clothes! Something to add to my new year resolutions!
These shorts (previously pants) were actually part of my costume for one of my dance recitals during high school. Yes, I used to dance! Modern dance to be exact, and I miss it a lot! It kept me in shape and active. Anyways, I saw them sitting in my drawer and was unsure about what to do with them! So I just cut them and made them into shorts! The only garment in my wardrobe with any kind of print on it. . .
One step for Derek one giant leap for my wardrobe!
ps. I am currently in the warm, sunny state of Florida not NYC! I am home for winter break =)! Just to clear up any confusion =)