The pleats give the blouse a masculine edge which is why I love it!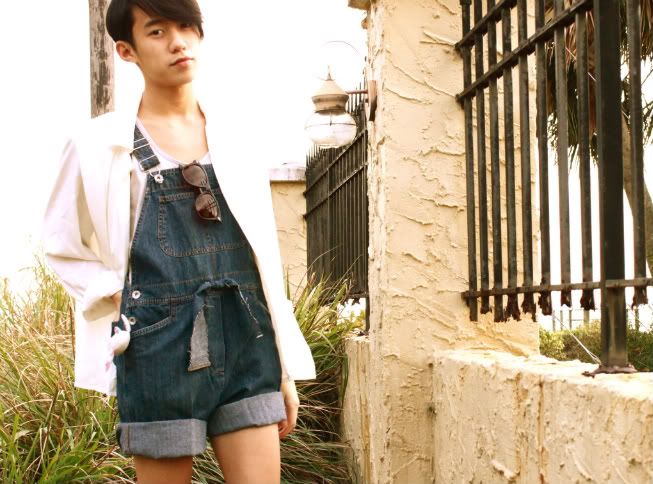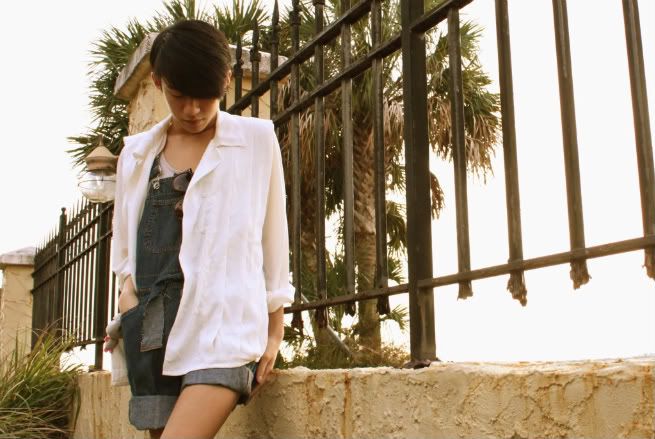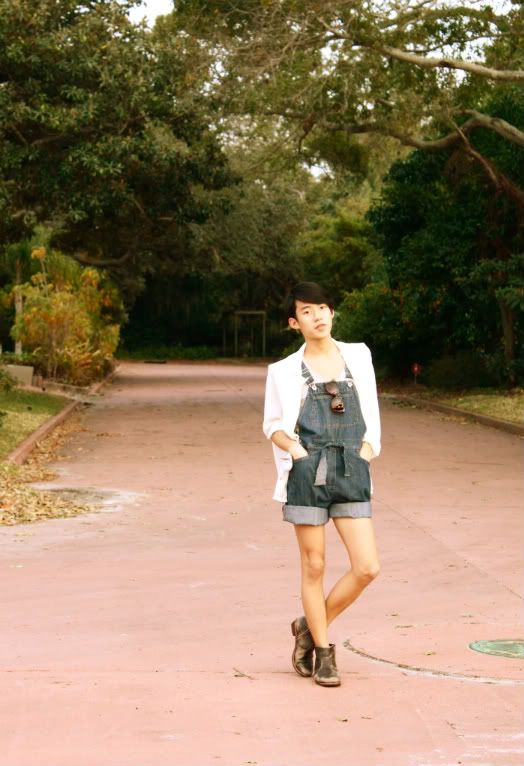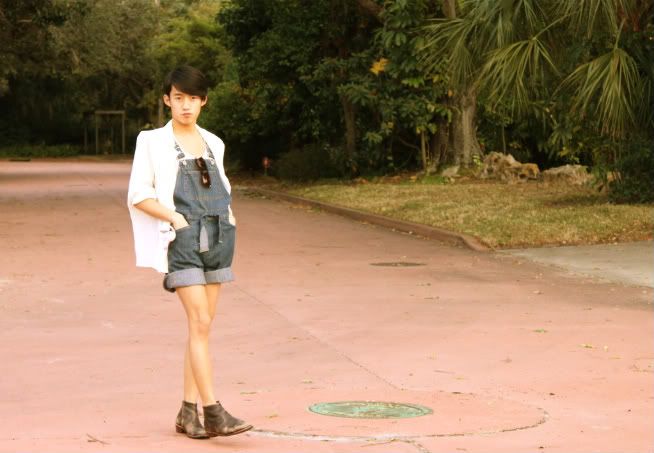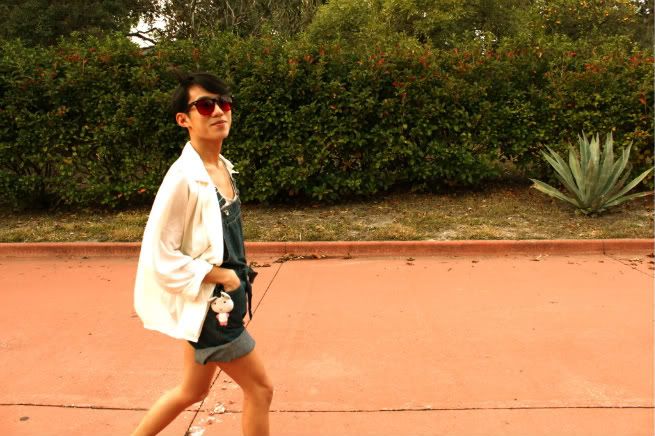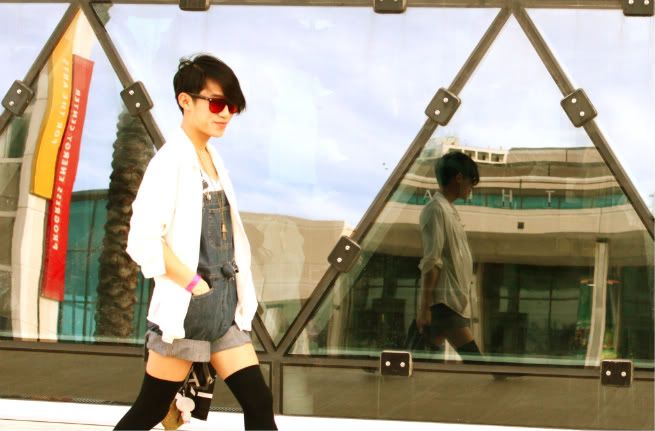 It got cold, so I put on some thigh highs!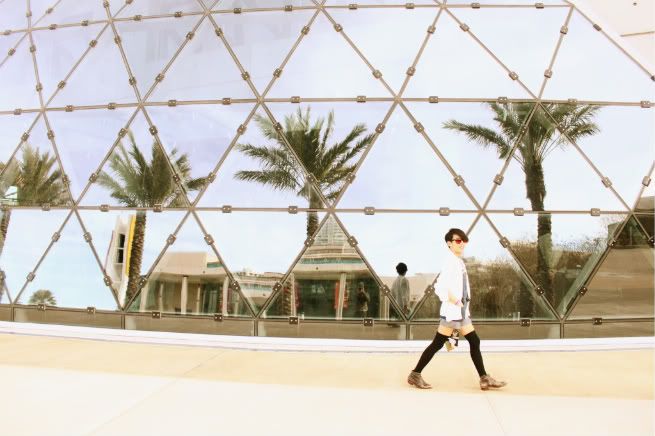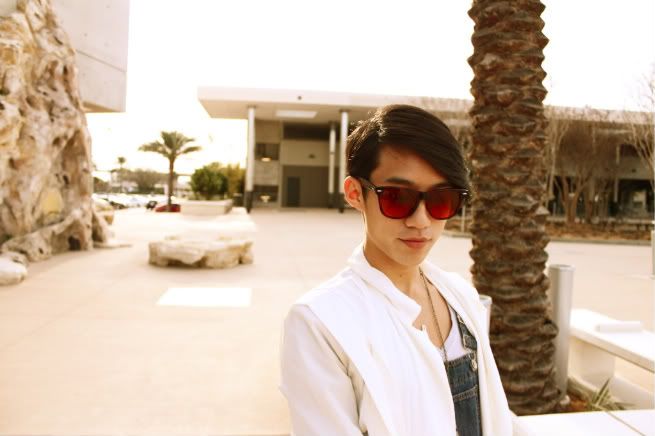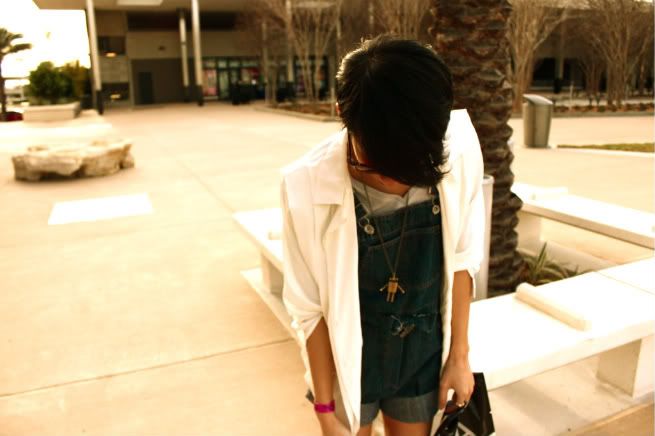 Urban Outfitters Blouse, Thrifted Overalls, Uniqlo Shirt & Thigh highs, Vintage Boots, Asos Robot Necklace, Replay Vintage Sunglasses
You would think that finding a pair of overalls would be quite simple, especially in the NYC right? Well, that is so wrong! I looked everywhere in NYC for a pair and failed miserably! However, yesterday I was checking out thrift stores with my mom and FINALLY I found a pair of glorious overalls! Yes! Victory is mine!! Now I can be Hello Kitty for Halloween this year! I love overalls they are so cute!
I also went to the newly renovated Dali Museum and it was great! Salvador Dali is so talented and clever. His paintings really make you think about and observe every detail. His paintings were quite difficult to interpret because they were so surreal and full of symbolic images that I did not recognize. But it was fun trying to figure the paintings out!
Here is my favorite piece by Salvador Dali.
Three Young Surrealistic Women Holding in Their Arms the Skins of an Orchestra
It's like an editorial out of a magazine isn't it? Love it!
ps. Thank you so much to all my new followers! I love you forever! I seriously I got so excited when I logged on (my internet has been down for the past week). Yay =)