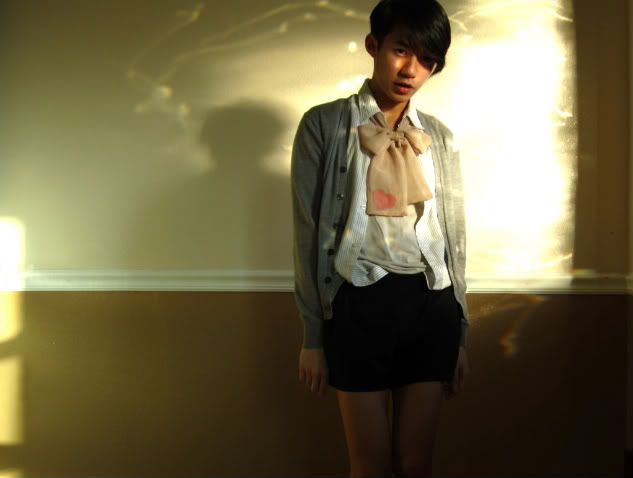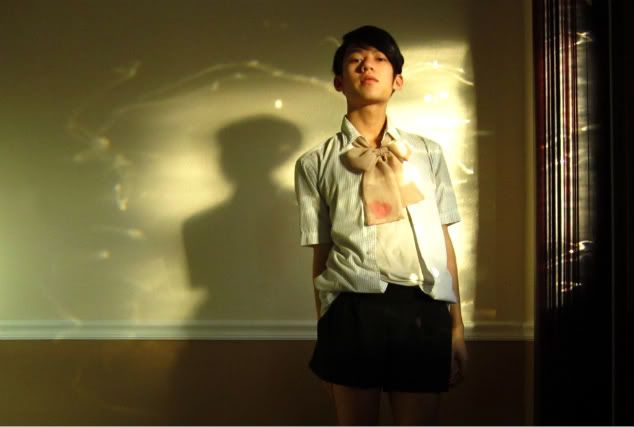 Uniqlo Cardigan & Tank, H&M Button-up, Asiaphillic Romper (shorts), Self-Made Bow Tie, Vintage Boots
It was my dad's birthday a few days ago (Jan 4th) and we celebrated by going to a delicious Italian restaurant called Brio. Italian food has to be one of my favorite food genres. Just behind Vietnamese and Thai food! So delicious!
I always worry about dressing "too different" whenever I go out with family or friends that are outside of NYC because I honestly worry about embarrassing them since people outside the city are a bit less. . . open minded. But I always have to remind myself that this is who I am and that I should not alter the way I dress for others. Neither should anyone else =) Now I just don't care. I wear my short shorts everywhere I go!
♥