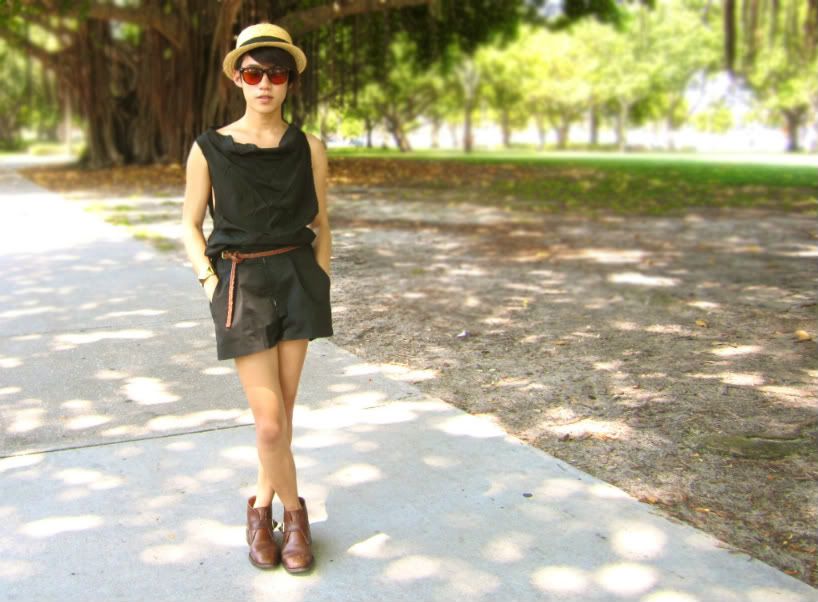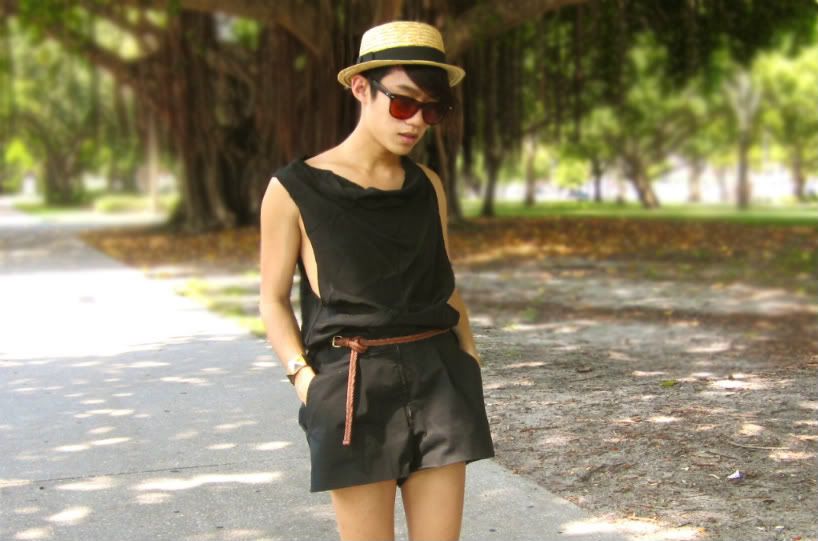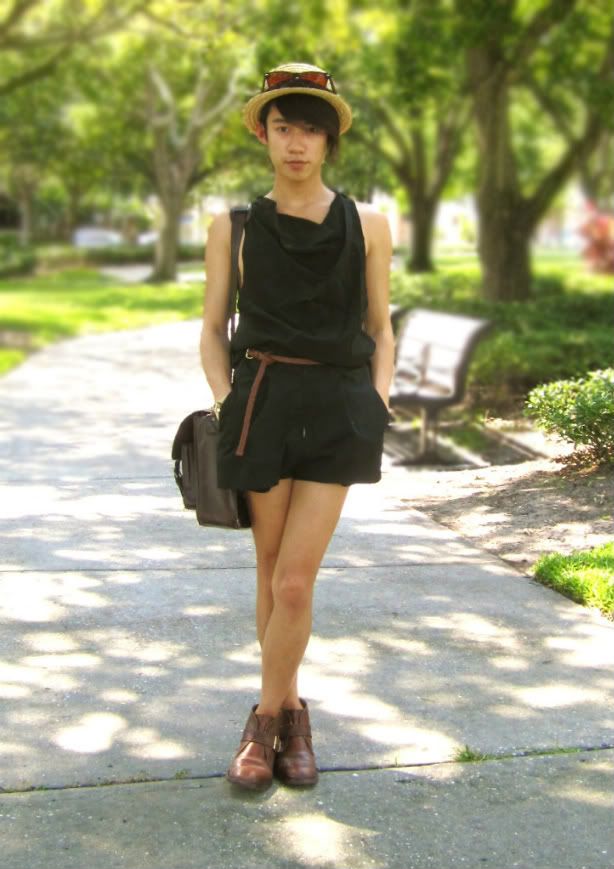 ebay boater hat. top own design. uniqlo shorts/jumper. h&m belt. vintage boots. vintage replay sunglasses. topshop bag.
I'm back in Florida for the summer and yesterday I went job-hunting with my mom. The funny thing is that in the end I came home with more clothes and still jobless. Job hunt day 1 = fail. Oh the irony! However, I am still looking! I gotta make bank this summer! I need to keep myself busy this summer, as well as develop my everyday skills. Or I will become a fat blob moping around the house in misery. Oh and did I mention that I have absolutely zero friends here. . . yeah boredom to the extreme.
At least I didn't come home empty handed! I'm so excited to wear all the items I bought!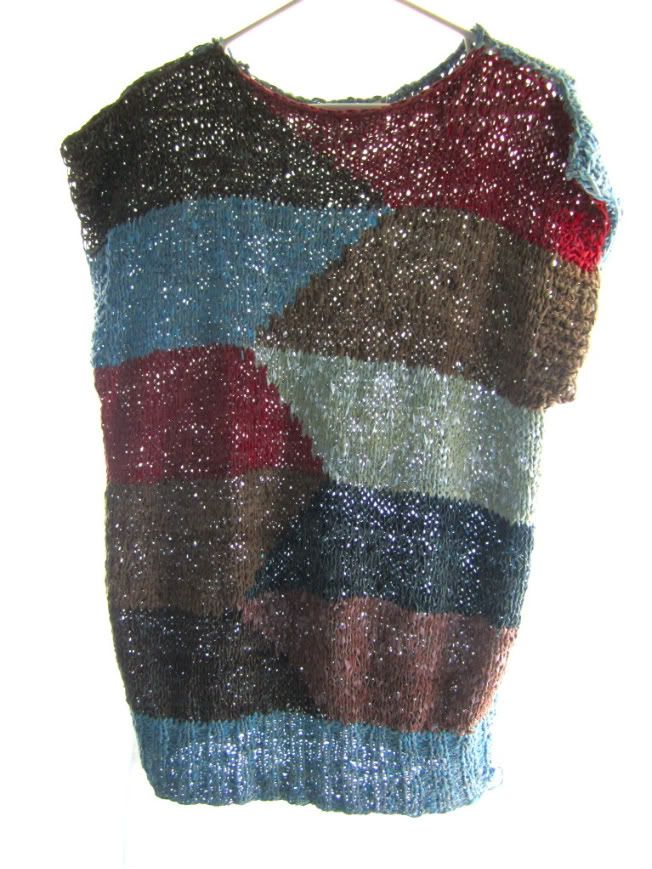 Thrifted this awesome leather knit sweater. I saw this and I could not believe no one bought this! Found at
Revolve Clothing Exchange
.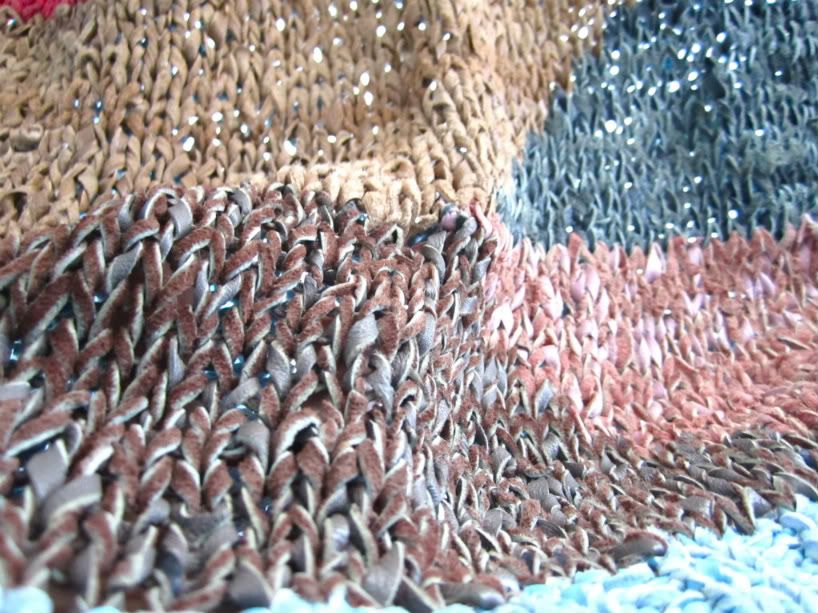 All leather, such a great find I'm so excited!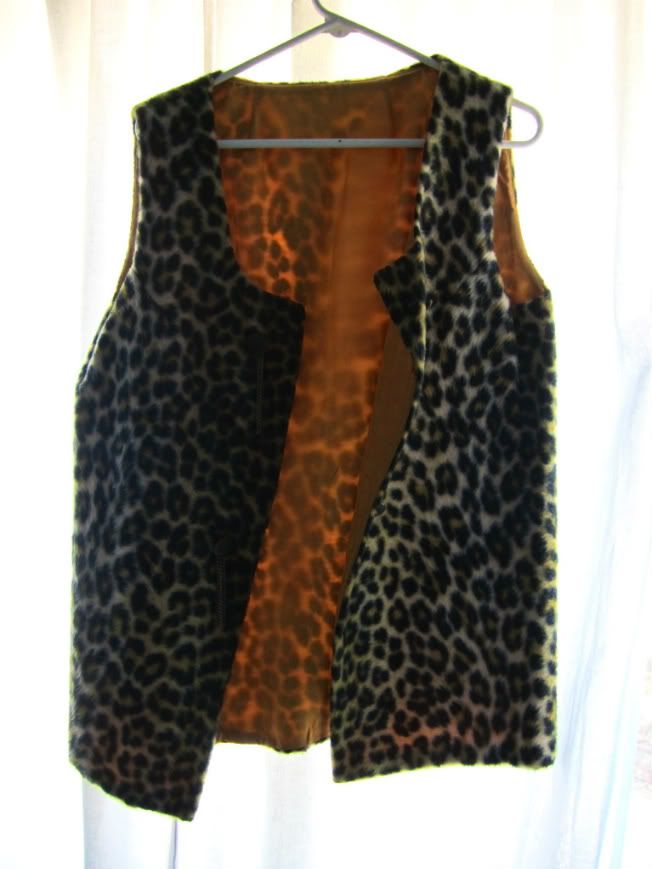 Leopard Vest found at
Art Pool Gallery
Wish me luck and hope I find a job!
Good luck to you lovelies to!
♥