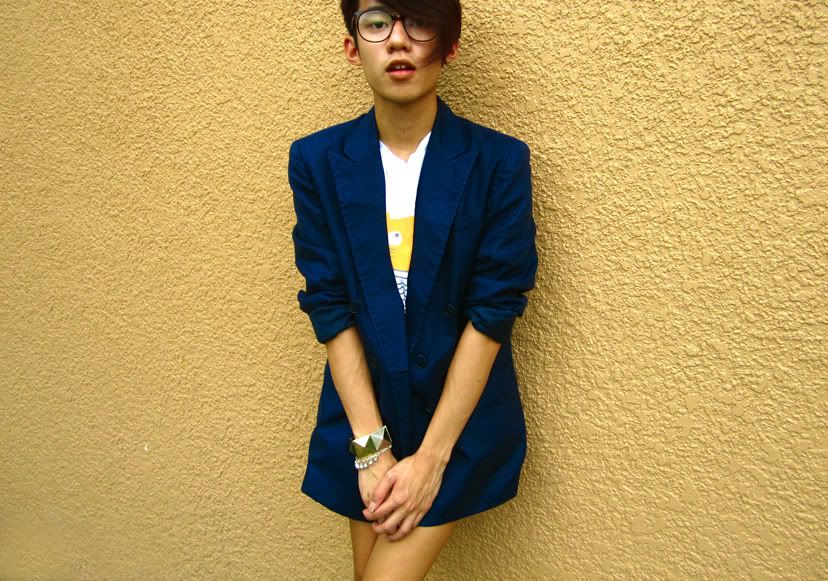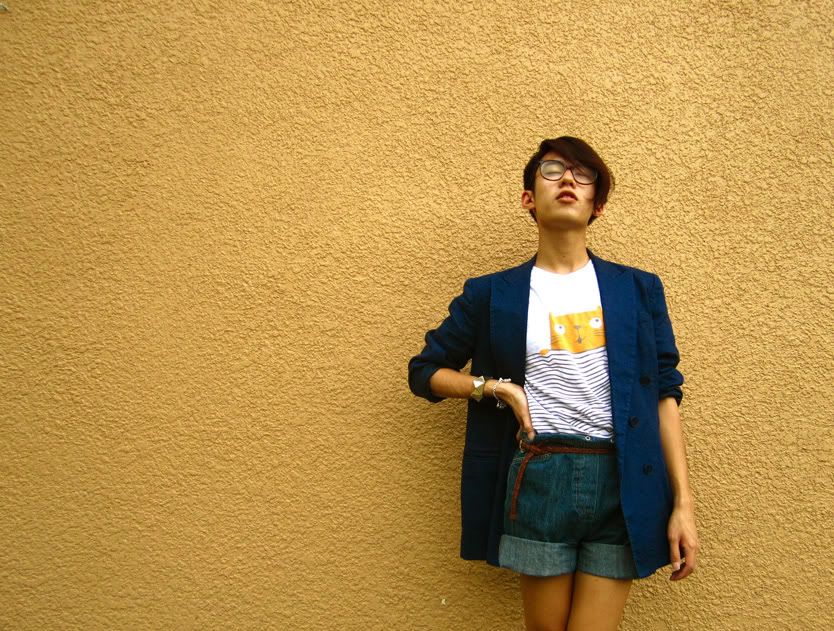 thrifted blazer. threadless "m!aw" t-shirt. thrifted shorts (overalls). h&m belt. forever 21 stud bracelet. vintage bell bracelet.
If you're a fan of graphic T's, I highly recommend stopping by
threadless.com
. They have a huge variety of unique graphics. Another great fact about this site is that it supports artists around the world because all the artwork you see is provided by artists around the globe!
I just recently purchased two T's the "m!aw" and "daisy," which just arrived yesterday! I really love "daisy" but I'm going to exchange it for a smaller size, as I bought a medium!
If you're an artist yourself, why not submit some of your artwork! Who knows it could possibly be sold as a graphic T, tote, or a hoody! Go to
threadless.com
for more details!
Happy Weekend!
♥
ps. I'm currently am saving up to invest into a dslr! Any recommendations?!