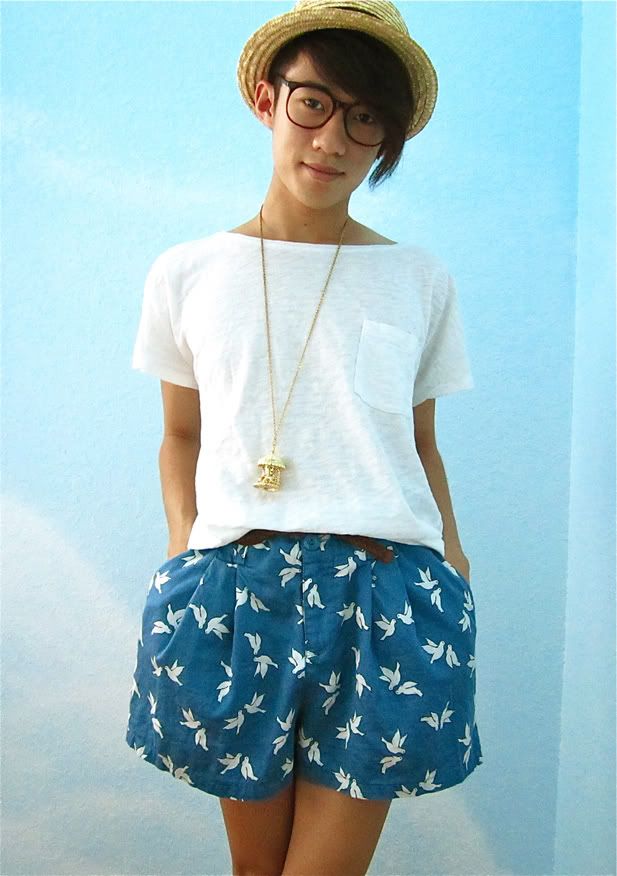 ebay boater hat. vintage glasses. h&m t-shirt. thrifted shorts. asos carousel necklace.
So, I am pretty sure every fashion enthusiast can reference this print back to the glorious and super cute
Miu Miu spring/summer 2010 collection
. I saw these super cute and big (they're a size 10!) shorts while randomly thrifting one day and instantly screamed MIU MIU! In my head of course! Now, obviously I knew it was just a mock-off. But, I was so torn to buy it or not! In my fashion rule/vow/value book, It is illegal to buy any fake knock off product! I refuse to buy any fake designer products! I personally think its tacky and a disgrace! These shorts don't count right?! There isn't a ridiculous knock off label of "Mui Mui" or "Moo Moo" on it. . . I couldn't find the original label on the shorts.
I couldn't resist and just bought them! They were only 8$ to!
♥