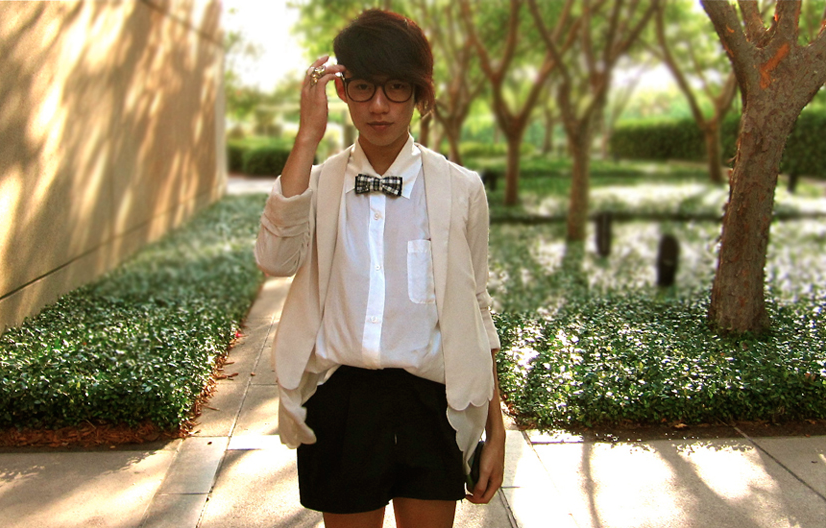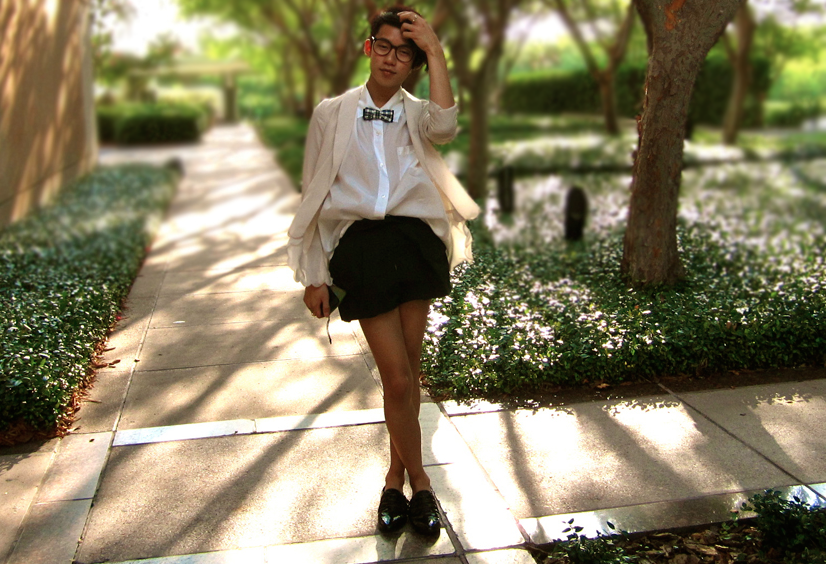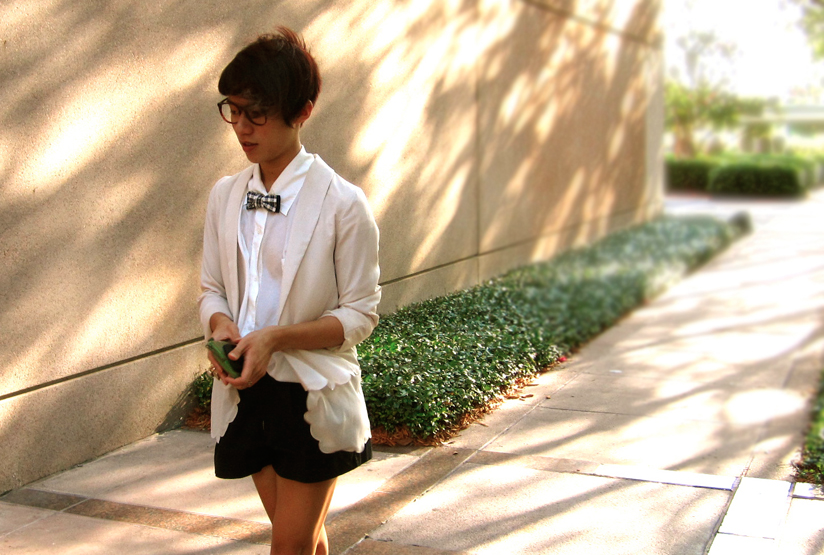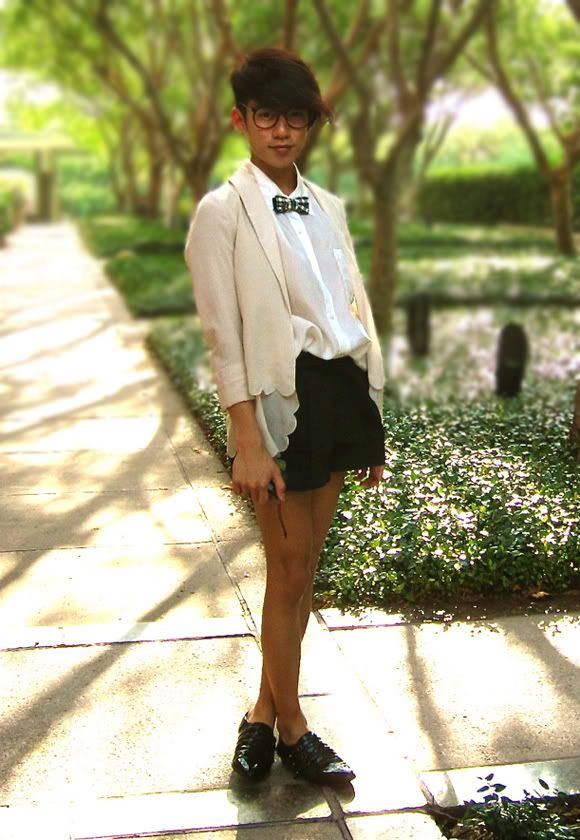 vintage glasses. h&m scalloped jacket. elizabeth and james blouse. uniqlo shorts. vintage bowtie. aldo flats. topshop ring.
So I'm pretty sure that everyone has experienced the "I am only here because my parents dragged me here and I don't know anyone." In addition to that, everyone is your parents age or five years old. Yesterday, I my parents dragged me to go to a wedding and this Vietnamese community gathering/karaoke/after party thing and all I have to say is that it was interesting. There was no way out of it! No matter times I declined my parents offer! The wedding was nice, however. I actually met people my age and made few new friends! I always love meeting new people! I just felt a bit awkward because I did not even know the bride and groom. . . but I wish them a very happy marriage and future!
Speaking of no way out . . . I love this scalloped jacket, but it doesn't allow any body heat to escape and it bakes your body. That's why I dislike polyester, it's a non-breathable fabric. Curse you!
♥
ps. Happy 4th of July! Anyone going to go see fireworks?