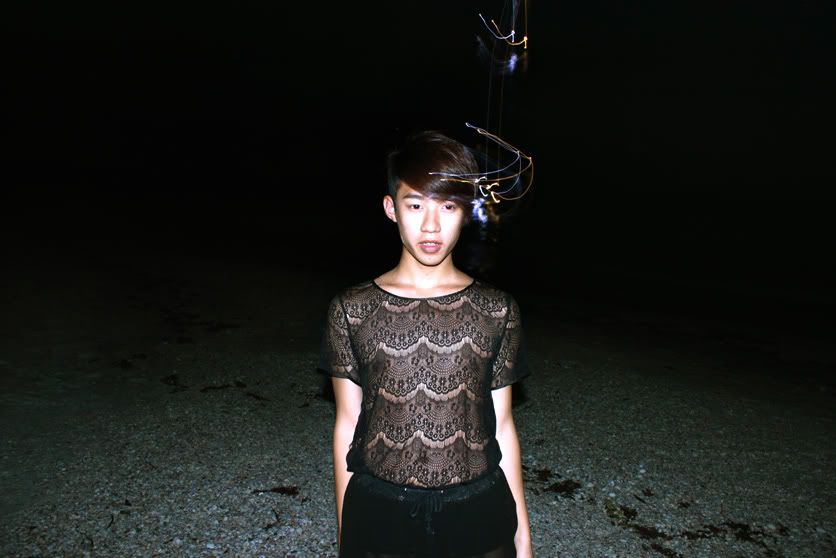 american apparel
el salvador
tee. cheap monday chiffon shorts.
I wore this in my
two-ply prostitute
post, but I wanted a separate post just for the this lace tee. It's my current obsession within my wardrobe. It's just so seductive and elegant yet soft and delicate with the scalloped lace design. I've seen many lace tee's but they always look cheap and tacky, but this is just perfect!
♥
feel free to follow me on
twitter
:)
photos taken by my brother :)
ps. the ocean is so scary at night! That is not underwear but a pair of shorts under the chiffon.