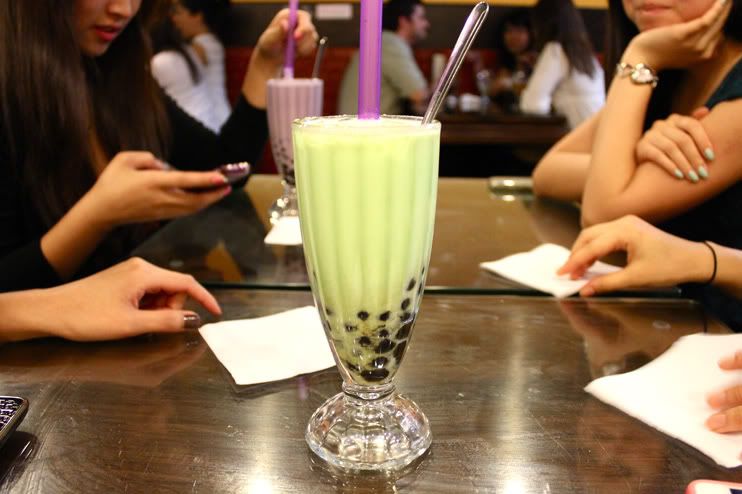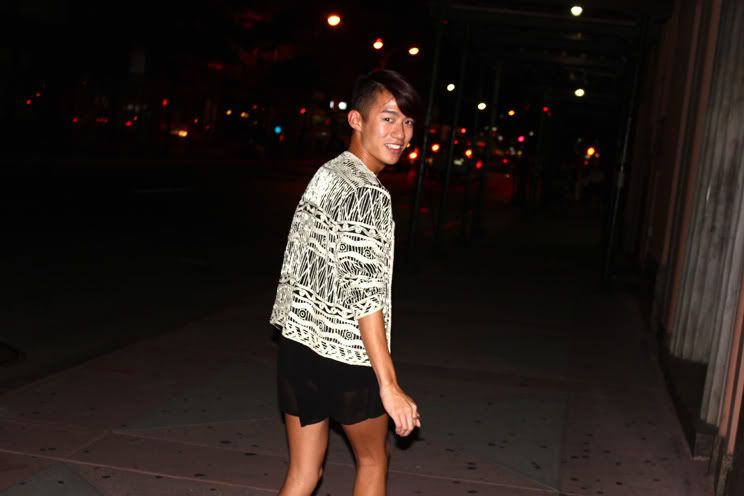 vintage beaded jacket. cheap monday chiffon shorts. St. Apls bubble tea.
Honeydew bubble tea. . .a classic and my favorite bubble or boba tea ever! It's sweet and so refreshing! Taro is quite tasty as well but it can't compete. I just love honeydew or melon flavored products! Like the melona ice cream bars. . .oh my goodness they are delicious. I'm pretty sure every Asian has had it and if not you must try it! Asian or not! Another thing I'm in love with right now is my vintage beaded jacket! A new addition to my ever growing wardrobe! I'm drawn to beaded/embellished items ever since I beaded my term garment last semester!
It feels so good to be back in New York!
♥
feel free to follow me on
twitter
:)
ps. I went to
St. Apls Teahouse
for the bubble tea! Check it out if you ever crave some boba in the city!
happy weekend!