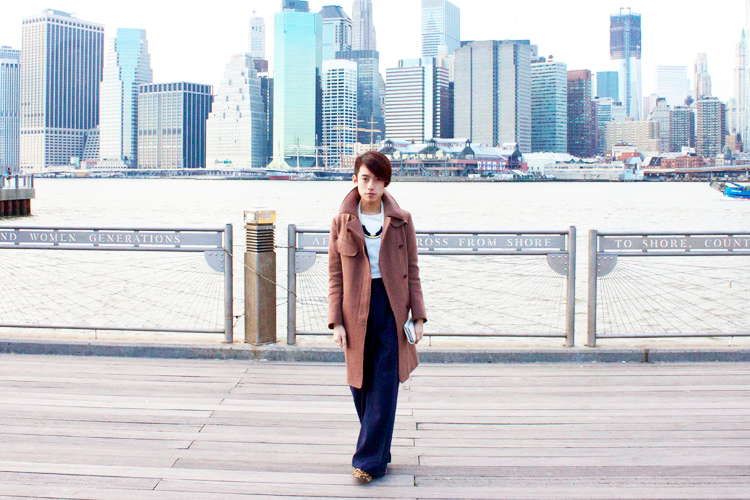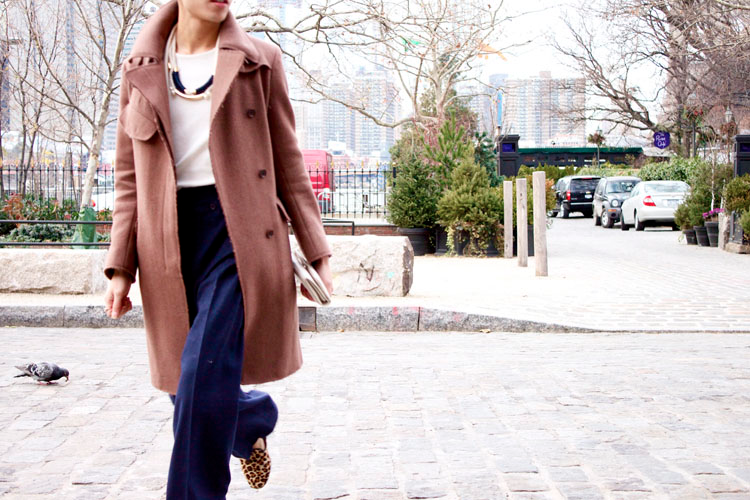 uniqlo +J coat. zara pique top. h&m blazer. vintage sailor pants. steve madden leopard loafers. 3.1 phillip lim necklace.
Happy new year! I hope everyone had a fabulous and safe holiday! I can't believe it's already 2012. There are so many things too look forward to this year! Like...the end of all humanity! Just kidding! (Oh please don't be true!) But on a serious note, I truly feel that this will be an even greater year than 2011. I have a few amazing possible opportunities when I return to the city, so I'm really looking forward to my return and just take the city by storm! Take every opportunity that comes and go for it! That's my resolution for the new year and beyond! What's yours?
These photos were taken in Brooklyn by the famous pizzeria, Grimaldi's. Which is overrated BTW, just like every other NYC tourist attraction. This view of downtown NY was 10x more amazing then the view from the Empire State Building. Just a side note to all future NY visitors!