You might notice some changes in my outfit throughout the post, as
I always end up changing somethings in my outfit throughout the day. There are just so many options that I can't help but experiment!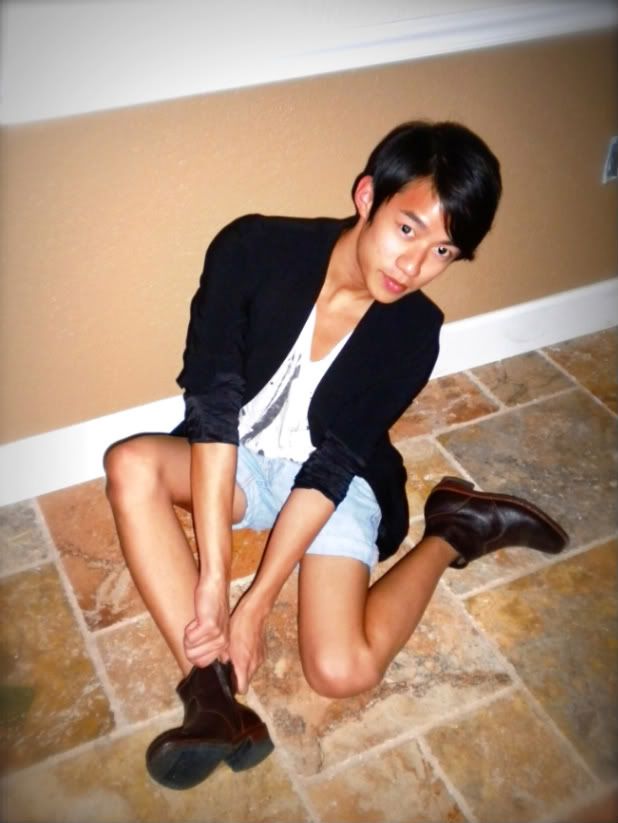 Getting ready!
Blazer - Express, T-shirt - Forever 21, Shorts - American Eagle, Boots - Vintage
Well my relatives are currently down in Florida visiting and we went to go eat some yummy sushi and than we headed to karaoke! You can't have sushi without karaoke! hehe Japanese night! Now if only I was really in Japan. . . T-T
One day!
We had so much food that night! This is only one of the many plates! I can't remember what roll this was. . . it was yummy though!
You won't believe what the name of this drink was. . . HELLO KITTY! I died. It was a virgin, so no worries.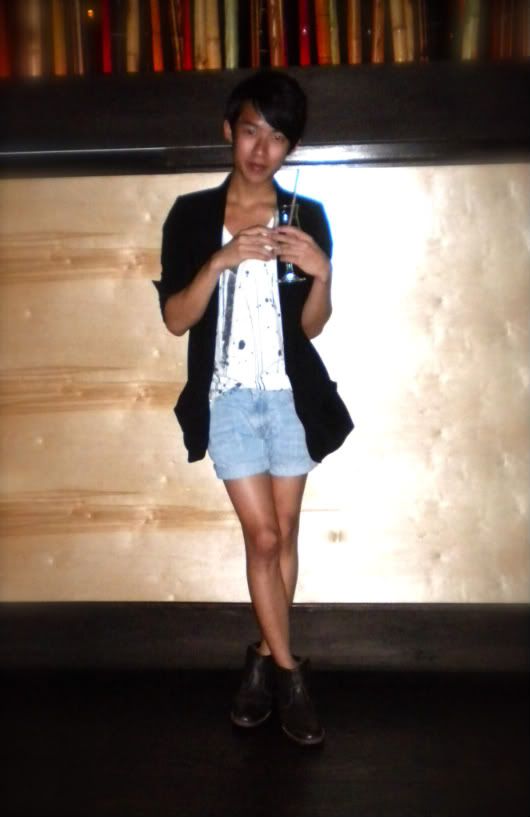 Yummy! It tasted like lemonade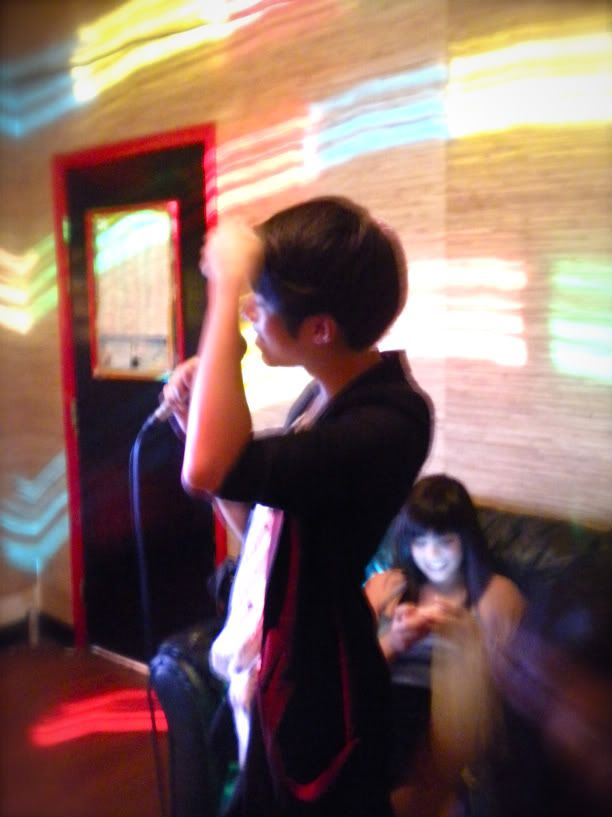 Party in the USA~~ Getting my Miley on. . .
What's your favorite song to sing?!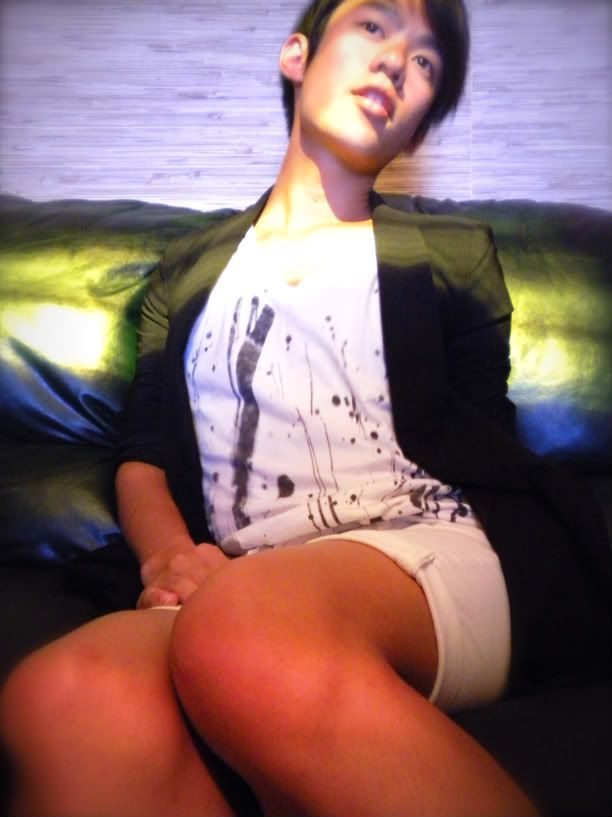 Mesmerized from the silly disco ball. . . and my cousins um. . . amazing singing. . . XP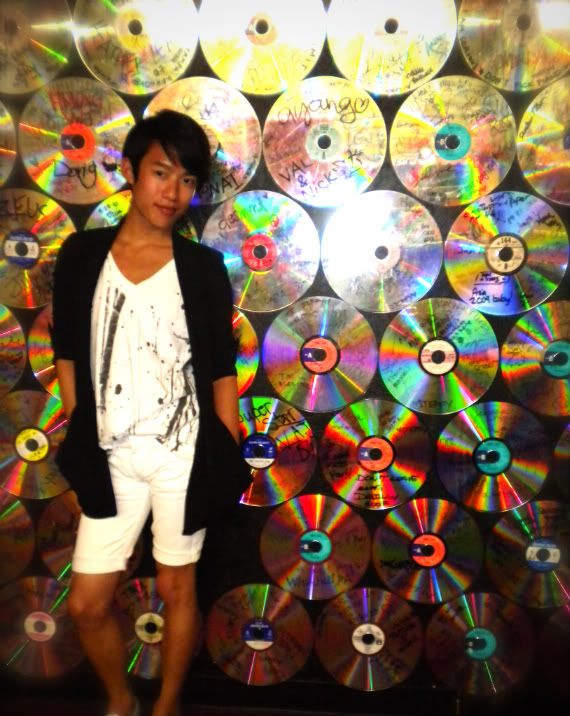 I thought this wall was really neat! In addition, you could sign the records!
I got so tan. . . too tan! My family and I went to the beach almost everyday!
Hope everyone's summer is going well!