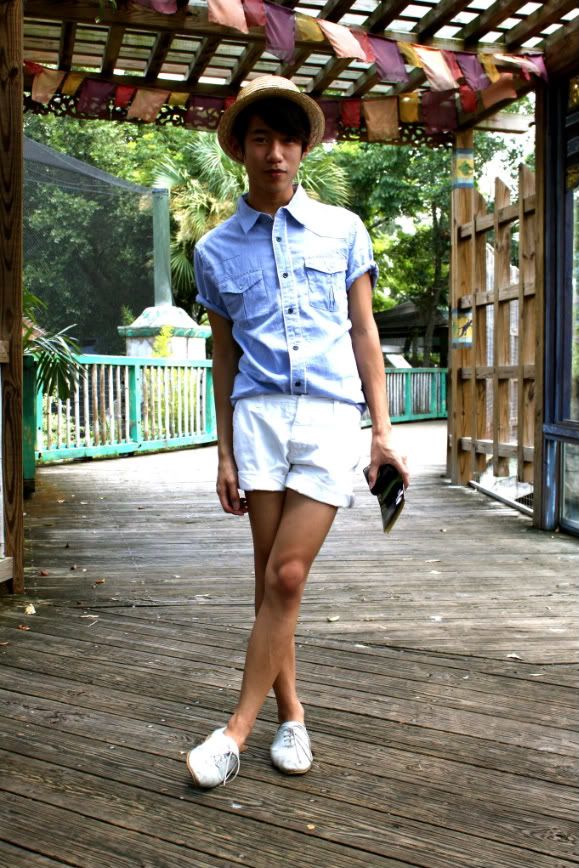 Hat - ebay, Shirt - Forever 21, Shorts - H&M, Shoes - Purplow
So, after. . . many many years I went to the zoo! It was a fun experience but I'm sure I would have appreciated this trip more if I was five. But anyways, I always look forward too seeing one animal whenever I go to the zoo. The pink flamingos! I love flamingos, they've been my favorite animal since I could remember! I remember I had an obsession with pink; I loved the color pink so much that I didn't let anyone else like pink. That's right no one was allowed to like pink but me! Even the pink power ranger! hehe. . . So it was inevitable that I loved pink flamingos too!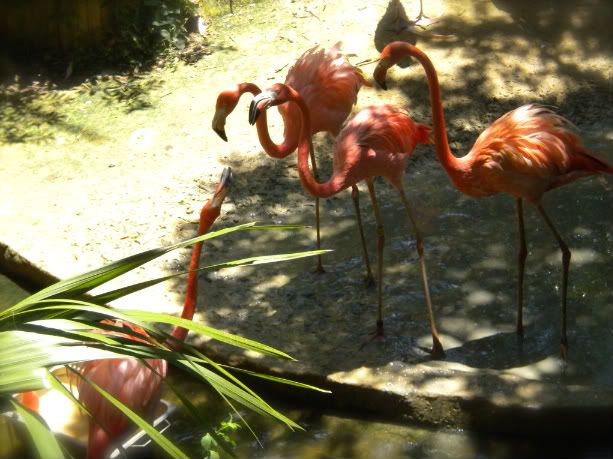 Look they're fighting! What's your favorite animal?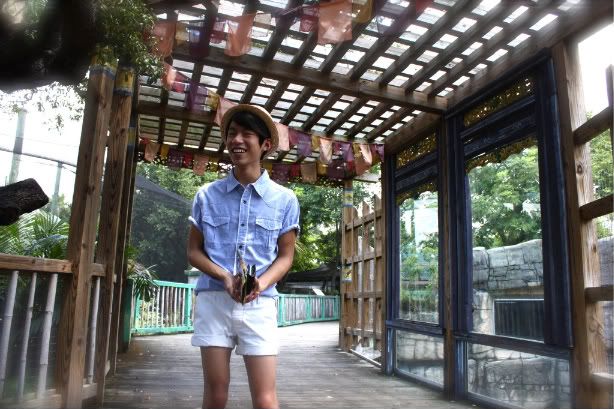 I actually bought this shirt the day before. I was originally looking for a denim button-up but my search failed. So I just settled with this shirt and I am very happy with my decision! I love the white piping along the center-front tab!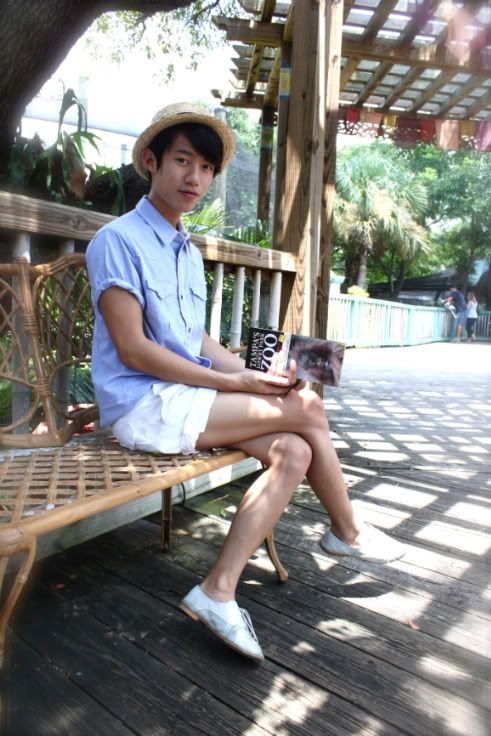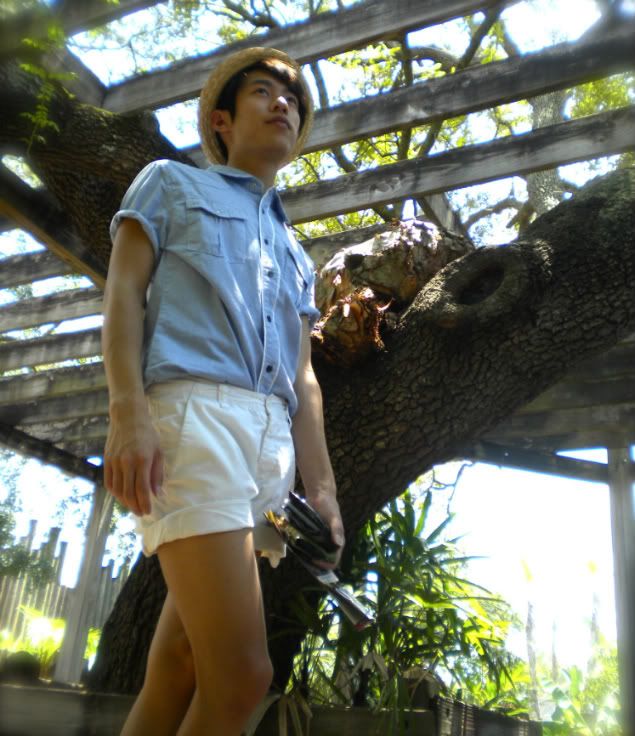 Sheltering in the shade. It was so hot and humid!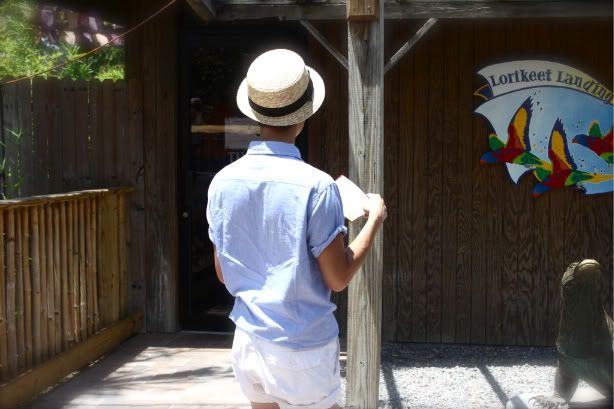 I just love this hat so much! When I received it, the brim was actually to big, so it looked un-proportionate to my head. So I had to unravel some of the brim and trim it!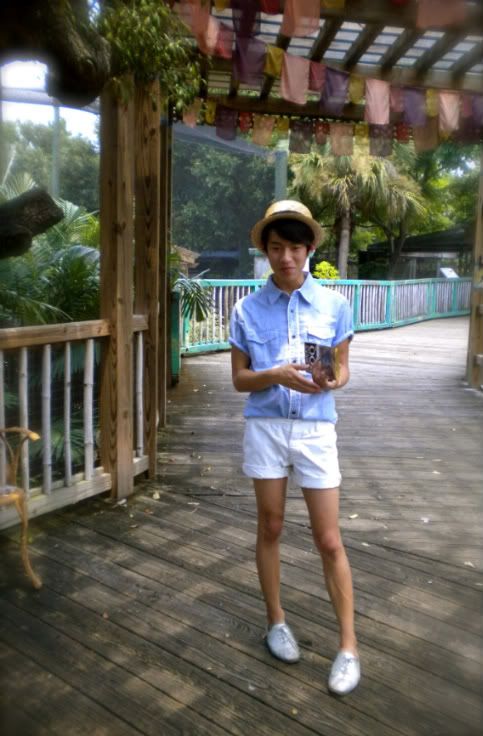 When was the last time you went to the zoo?