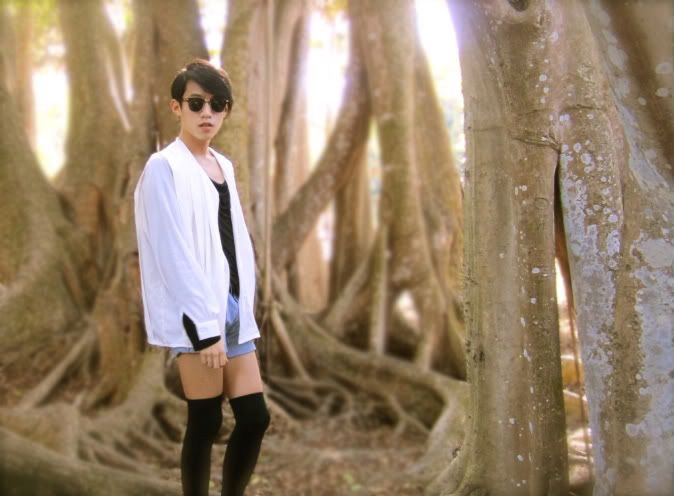 This looks like multiple trees but it is actually one! Amazing right?! It felt so mystical being surrounded by all the roots and trunks. It was like being in an editorial by the amazing Grace Coddington.
This one looks like a dragon about to breathe fire!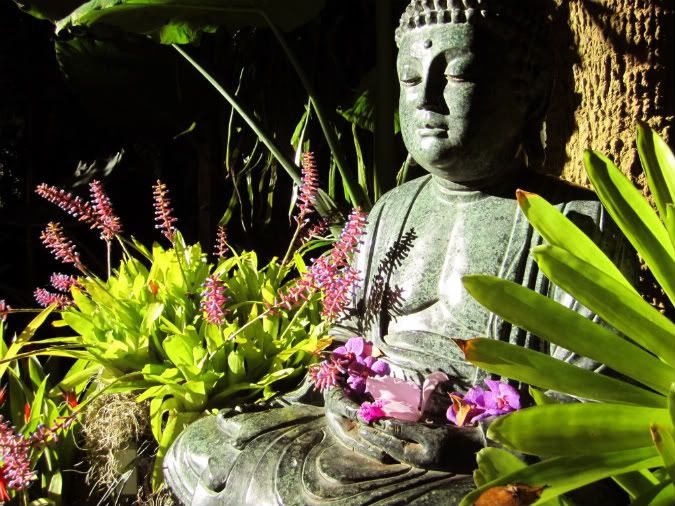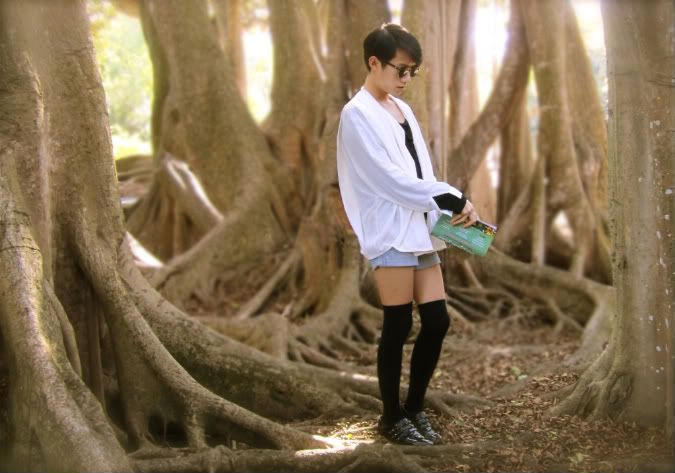 Urban Outfitters blouse, Asos cowl long sleeve-T, Recycled American Eagle shorts, Uniqlo thigh high socks, Aldo shoes
So I went a botanical garden with my parents the other day and I was a bit disappointed because there were barely any flowers, as they were either dead or just haven't bloomed yet! I was expecting to see so many since Florida has a warm climate all year round! But no. . . At least I got one flower and a Buddha! Not a complete fail.
I just wore something simple and comfortable. That means no pants =)
I can never spell comfortable right. Always have to spell check it!
Now that is a fail.
♥
p.s. I was awarded a Stylish Blogger Award by Jae at
Jaelikesclothes
! Thank you so much! This made me really happy! Yay! Don't forget to stop by her blog!
So I guess I
have to follow the rules!
Thank and link back to the person who awarded you this award.
Share 7 things about yourself.
Award 15 recently discovered great bloggers.
Contact these bloggers and tell them about the award!
7 things about myself
- I currently go to Fashion Institute of Technology in NYC for Fashion Design!
- I want to be a fashion stylist! That is my goal! Forget fashion design!
- I am scared of large fish!
- I love Asian dramas! Currently watching Secret Garden!
- I am obsessed with Japan and anything Japanese including Japanese people! Such a creep
My favorite recent discoveries!
There are so many that I recently dicovered but I can't remember them all!