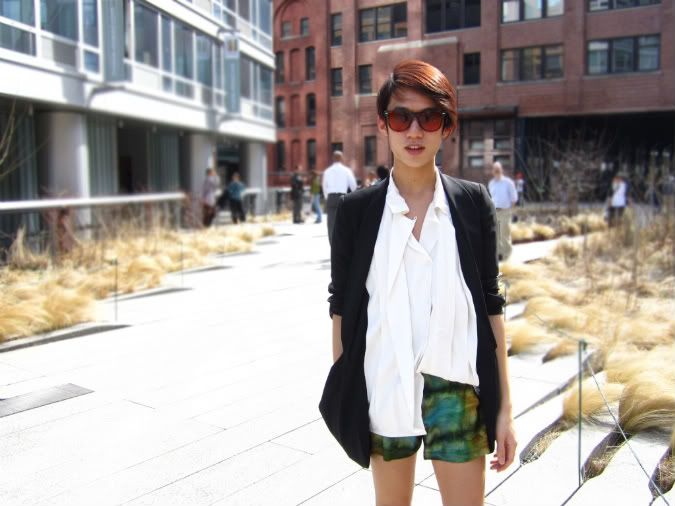 Express blazer, Urban Outfitters blouse, old dance costume shorts, Vintage shoes
Today was absolutely perfect! The weather was perfect!
The skies were clear, the breeze was blowing, the sun was shining!
At least it was here in New York!
Everyone was in such a great mood! Spring is finally coming, and I think everyone is ready to shed our heavy coats and sweaters off! Oh and tights!! Yes! Yay for bare legs!
I went to the High Line park today with a friend of mine and it was so perfect! I have been wanting to go for the longest time! The high line is an elevated walkway on top of buildings along the Hudson river. It's nice to come here to escape the chaos within the city.
I definitely recommend visiting the High Line during your next NYC visit! On a beautiful day of course!
Have a lovely rest of the day =)
♥