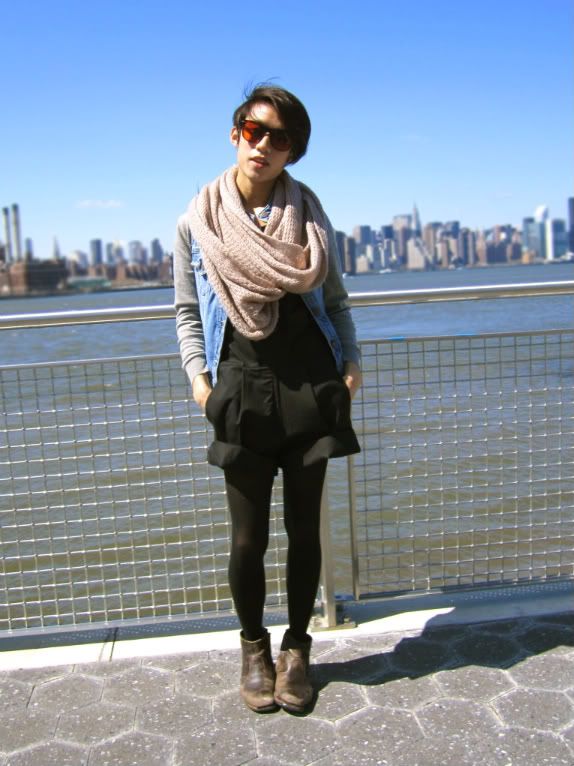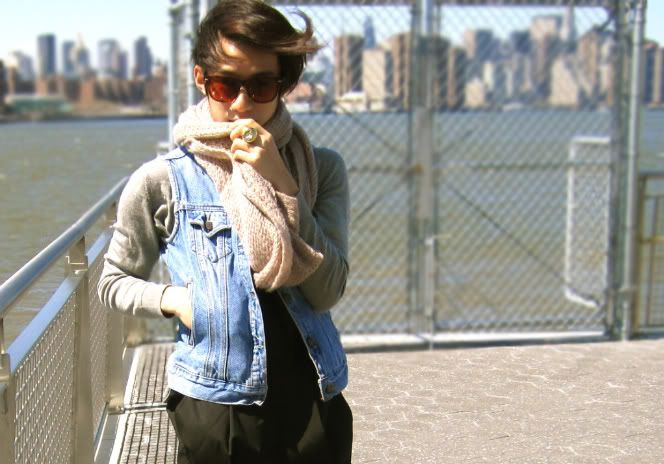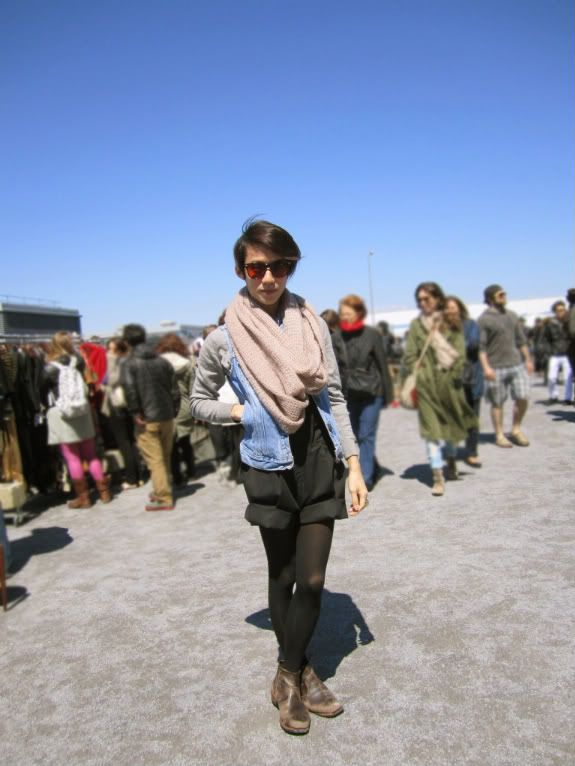 thrifted denim vest, uniqlo cardigan, +J uniqlo jumpsuit, topshop scarf and ring, vintage boots
Hello everyone! I am still alive!
I apologize for not updating for over a month! I am still surprised I still have followers! Thank you for still supporting me =)
I will explain and show what I have been up to in a future post! This semester has been. . . words can not explain! I am currently on my spring break so I have some free time to do a quick post! =)
Some friends and I went to the Brooklyn flea market on Sunday. It was such a beautiful but windy day! There was a bunch of neat things being sold, especially vintage jewelry! But everything was expensive! Vintage items are such a demand here in the city that vendors jack up the prices! Unlike back home in Florida, where they do not even understand what vintage
is. . . I ended up not buying anything as I was broke. . . story of my life!
I need a job. . .
Have a wonderful day!
♥