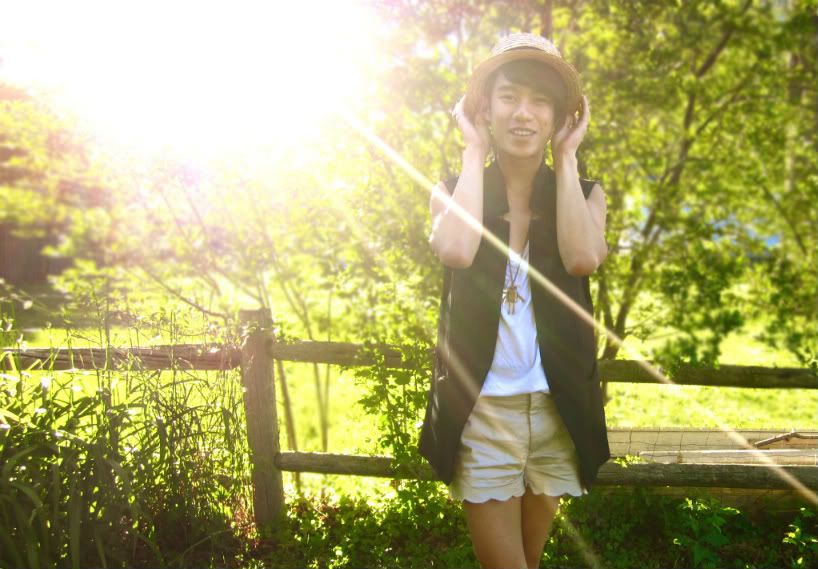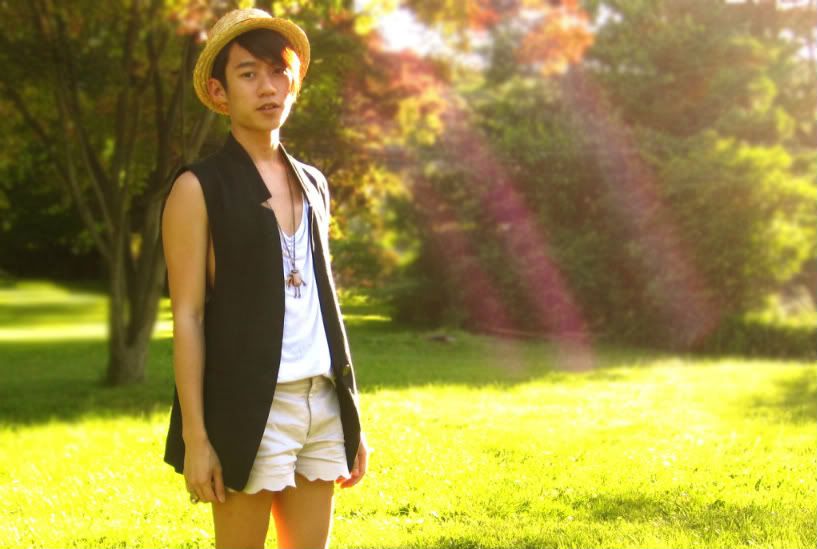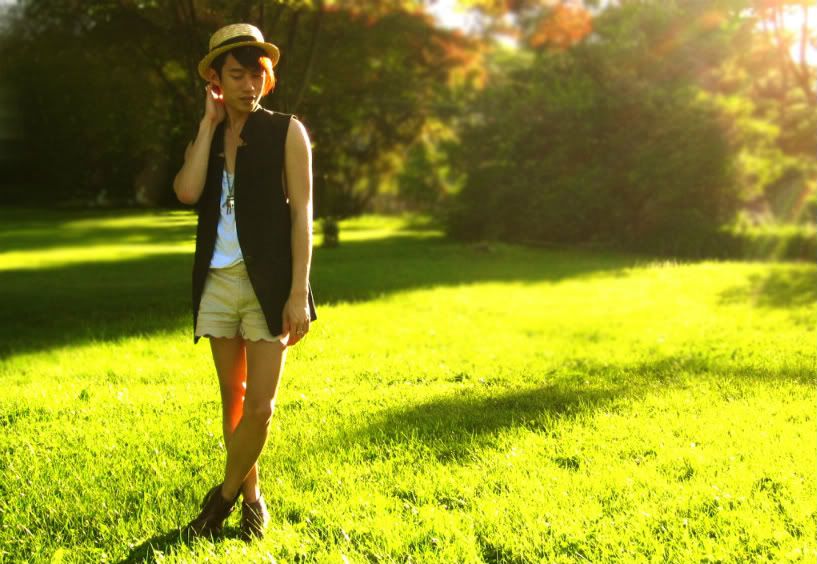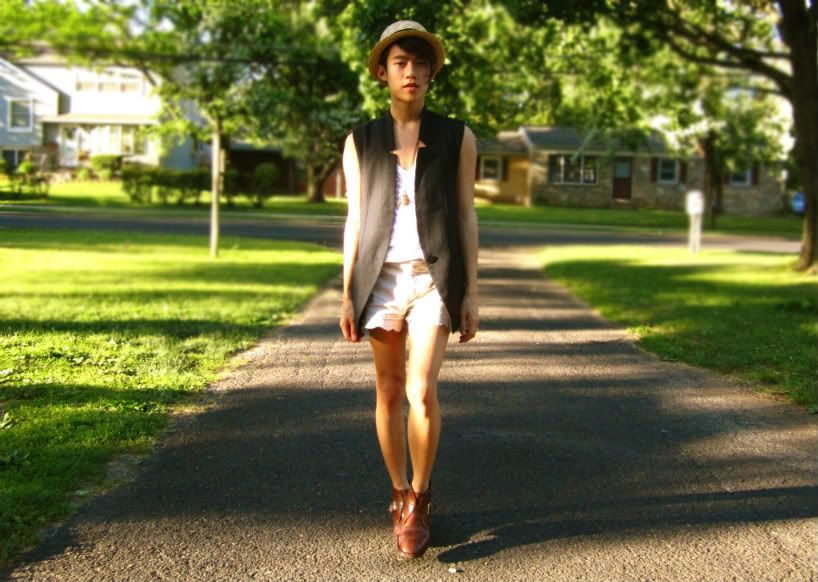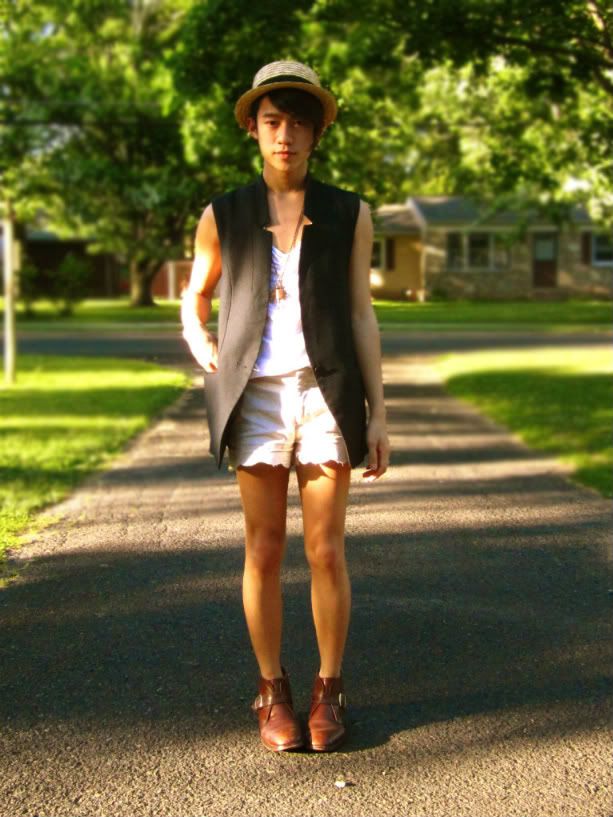 ebay boater hat, forever21 vest and robot necklace, asos tank and robot necklace, DIY scalloped shorts, vintage boots
So, I am no longer in the city for summer break. Unfortunately! I miss it so much!
I am actually currently in Pennsylvania because two of my lovely cousins will be graduating high school this year! I can remember the day I walked across the stage 2 years ago. . . and I definitely do not miss high school. I love my life too much right now.
I am living my dream right now and it's amazing.
I am so fortunate to have the opportunities I have.
Oh and today's weather was perfect here in the northeast! No humidity! Just a nice cool breeze!
I hope the weather where you lovelies are is just as perfect! :)
If not, I will pray to Storm (x-men) to give you good weather! Anyone seeing x-men origins?!
I'm not, I want to see bridesmaids!
♥