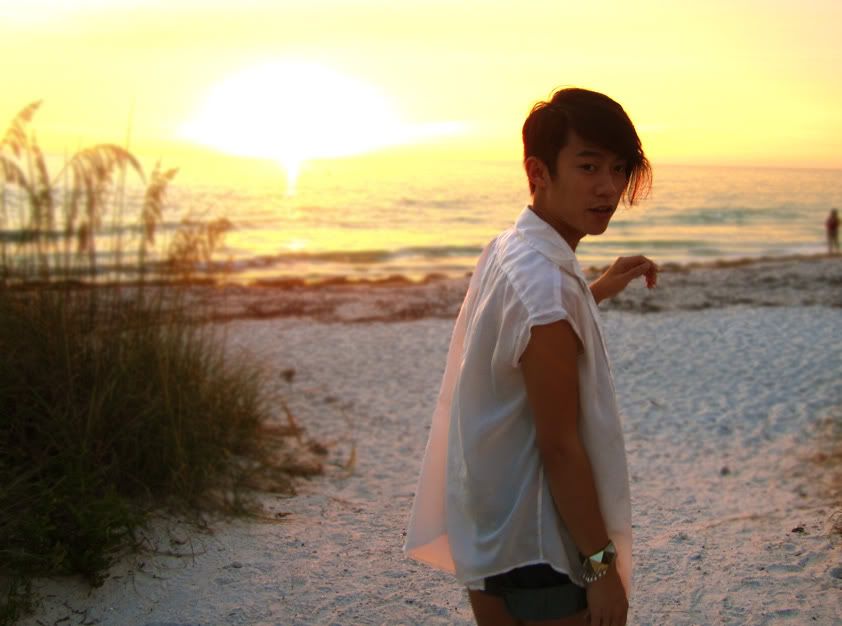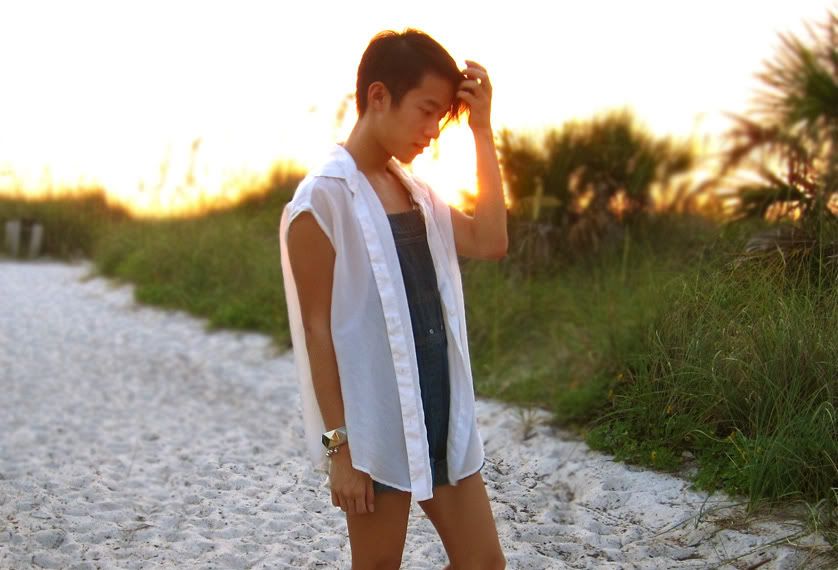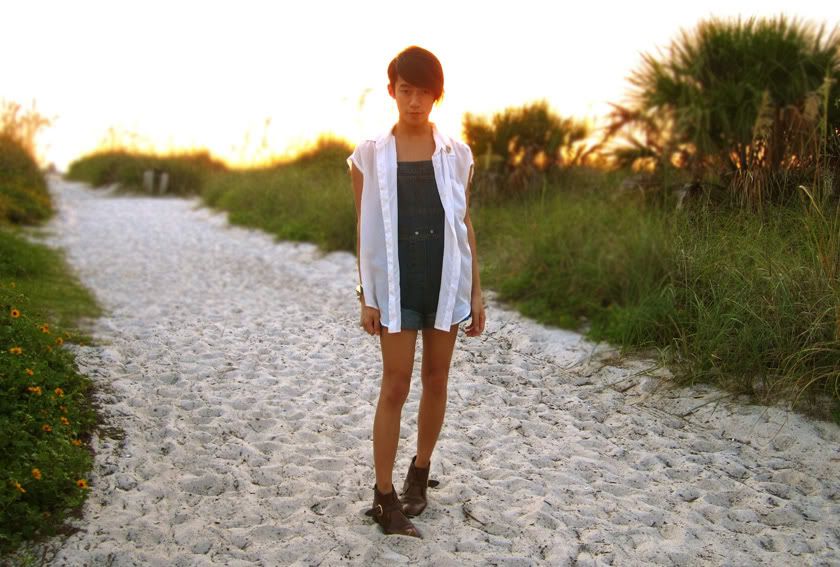 elizabeth and james blouse. thrifted overalls. forever 21 bracelet. vintage bell bracelet. vintage boots. vintage heart brooch.
When I say baby, I mean the sun! Summer heat is just unbearable and it's causing me to be unproductive and lazy because I loathe going outside. I prefer to stay within an air conditioned vicinity away from the Florida scorching sun rays that will tan my skin and visually change my race. Trust me, by the end of summer I will no longer look Asian. Especially with my relatives coming to visit for 2 weeks, I know that they will want to head to the beach pretty much everyday. . . must stay pale! In many Asian cultures it's considered beautiful to have pale skin, which is ironic to American culture as they love to tan! I find that by having a tan it steers you towards a specific look, therefore it's harder to pull off certain looks because of the tan. Tan is so not me. Wish me luck on my attempt to not get tan. . .
Gotta whip out that SPF!
♥
ps. thank you for sharing your dslr recommendations! I will share my decision whenever it's made, but I'm pretty sure I will be getting a canon!