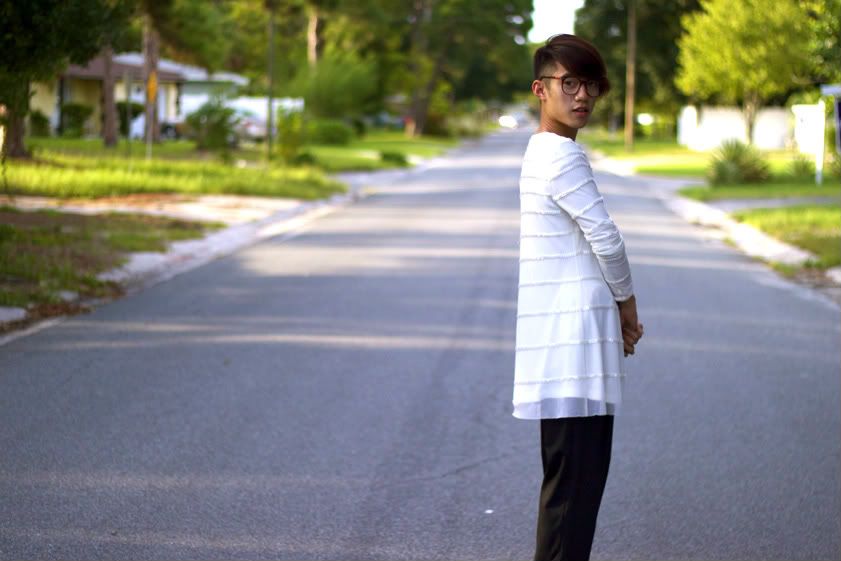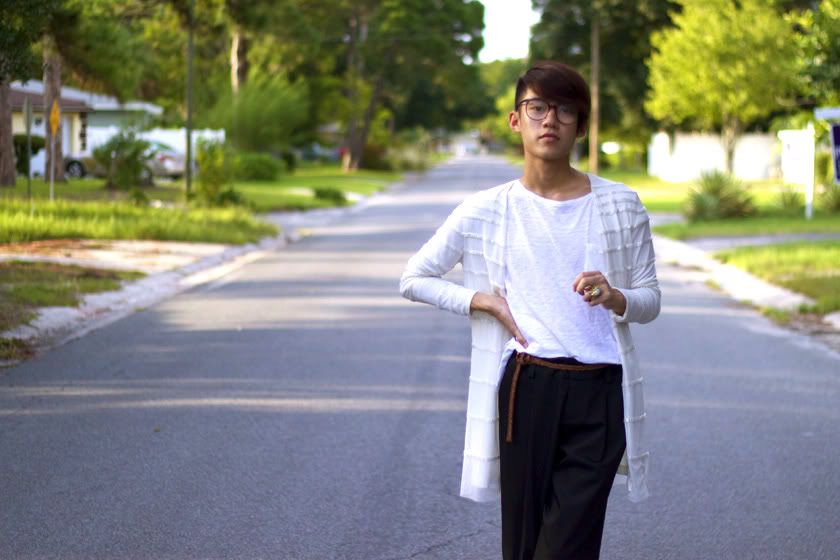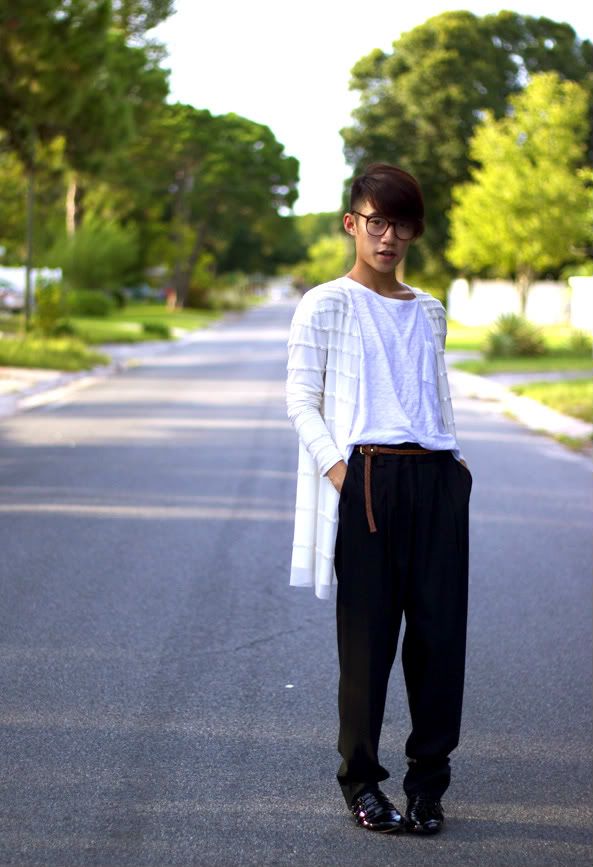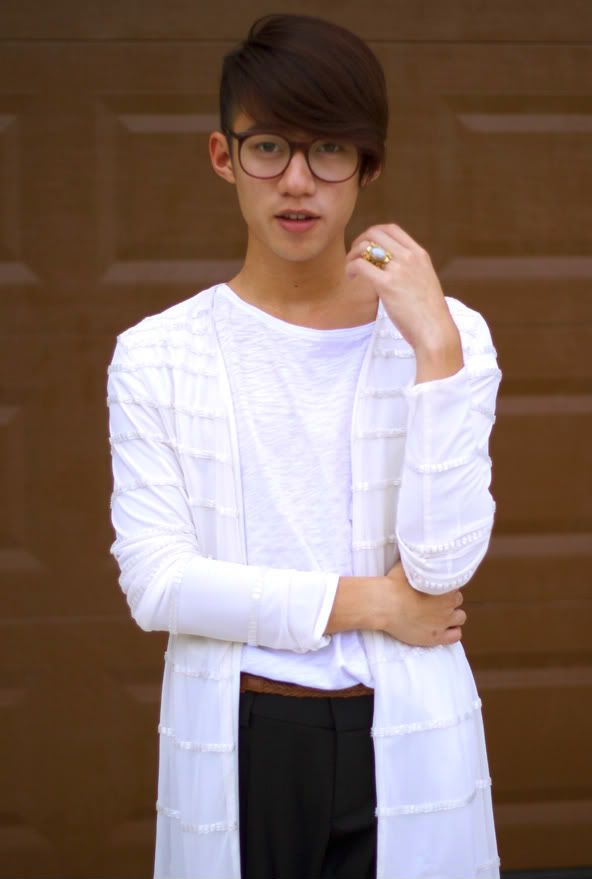 vintage glasses. h&m t-shirt and belt. calvin klein beaded cardigan. alice + olivia pants. flea market ring. aldo shoes.
It's been a while since I've purchased a pair of pants let alone wear a pair! It really has been ages. I hate wearing pants because I find them to be restricting, but that's probably due to the fact that the only type of pants I've been wearing within the past few years were skinny jeans! Silly me! These I found at a local thrift store,
Triage consignment
, and they carry a decent amount of designer brands. These pants happened to be
Alice + Olivia
, although, they are a size too big and can't function without a belt. However, I like these because it's roomy at the waist with the open darts and that it tapers down to the ankles. Not restrictive at all! Not to mention, I bought these for only $22! That's legit. Now I need to find the perfect pair of jeans!
♥
feel free to follow me on
twitter
:)